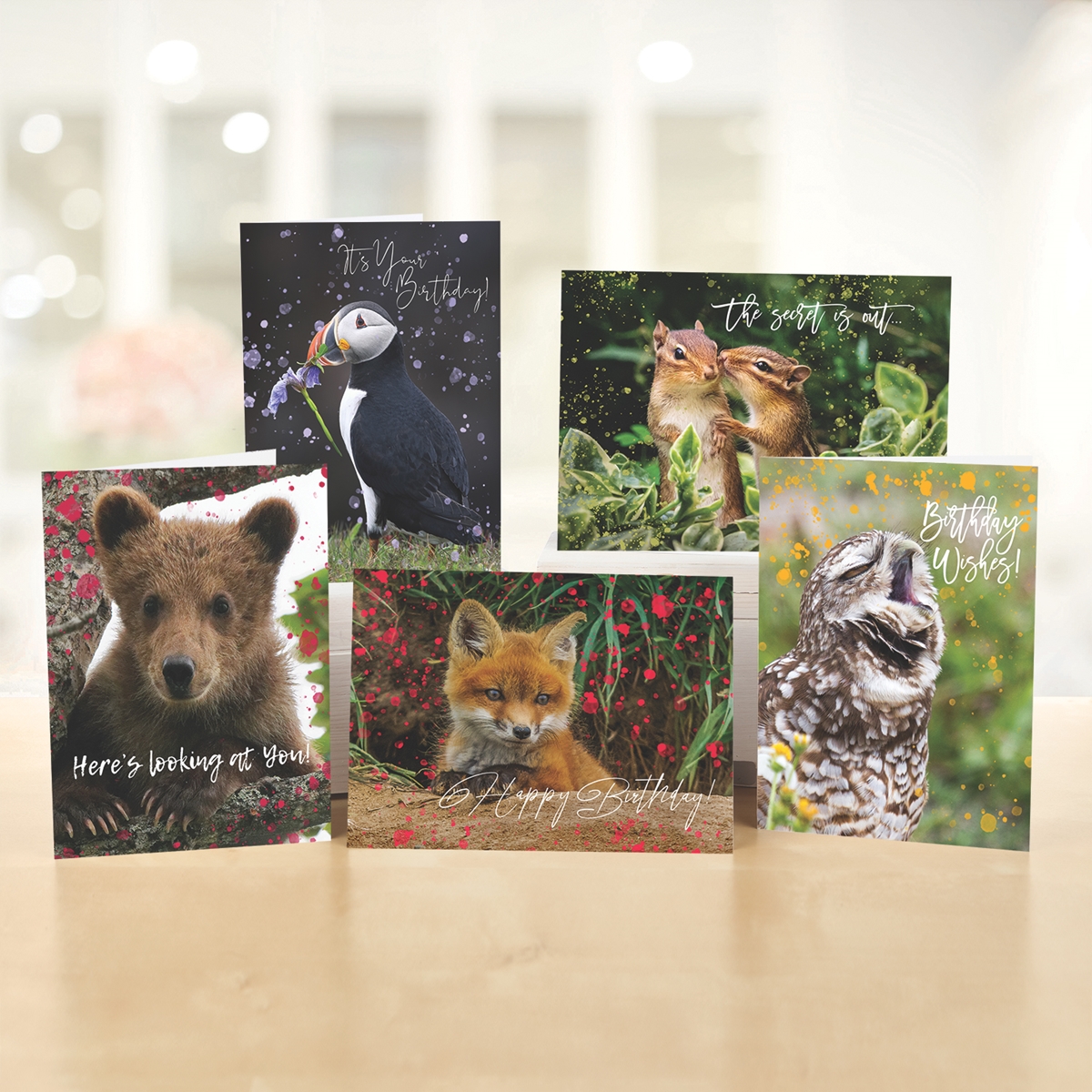 drag to zoom
Wild Wishes Birthday Assortment
Now you can go wild with birthday wishes when you have this fun and fabulous assortment on hand. This assorted card set prints with verses inside, as listed. Made in the USA of 100% recycled paper. Cards are versed on the inside in black ink.

Photo Credits: Atlantic Puffins by Megan Lorenz,Chipmunks by Sandra Belitza-Vasquez, Brown Bear Cub by T. Michael Wrabell, Red Fox Kit by Dave Weth, Burrowing Owl Yawning by Gail E.Gorske
Your choice of two sizes
Mini Size: 5 1/2" x 4 1/8" (folded) - $21.99
Full Size: 8 1/4" x 5 3/8" (folded) - $26.99
4 each of 5 designs.
20 cards and envelopes.
Coordinating envelope seals are sold separately.
Card Verses:
Puffin: I picked these especially for you! Happy Birthday!
Chipmunks: Someone told me it's your birthday! Hope you have a day filled with friends and fun
Brown Bear Cub: Have a great Birthday!
Red Fox Kit: Wishing you a day that leaves you with a happy smile!
Burrowing Owl Yawning: It's your birthday! Sending a big shout out for your special day!