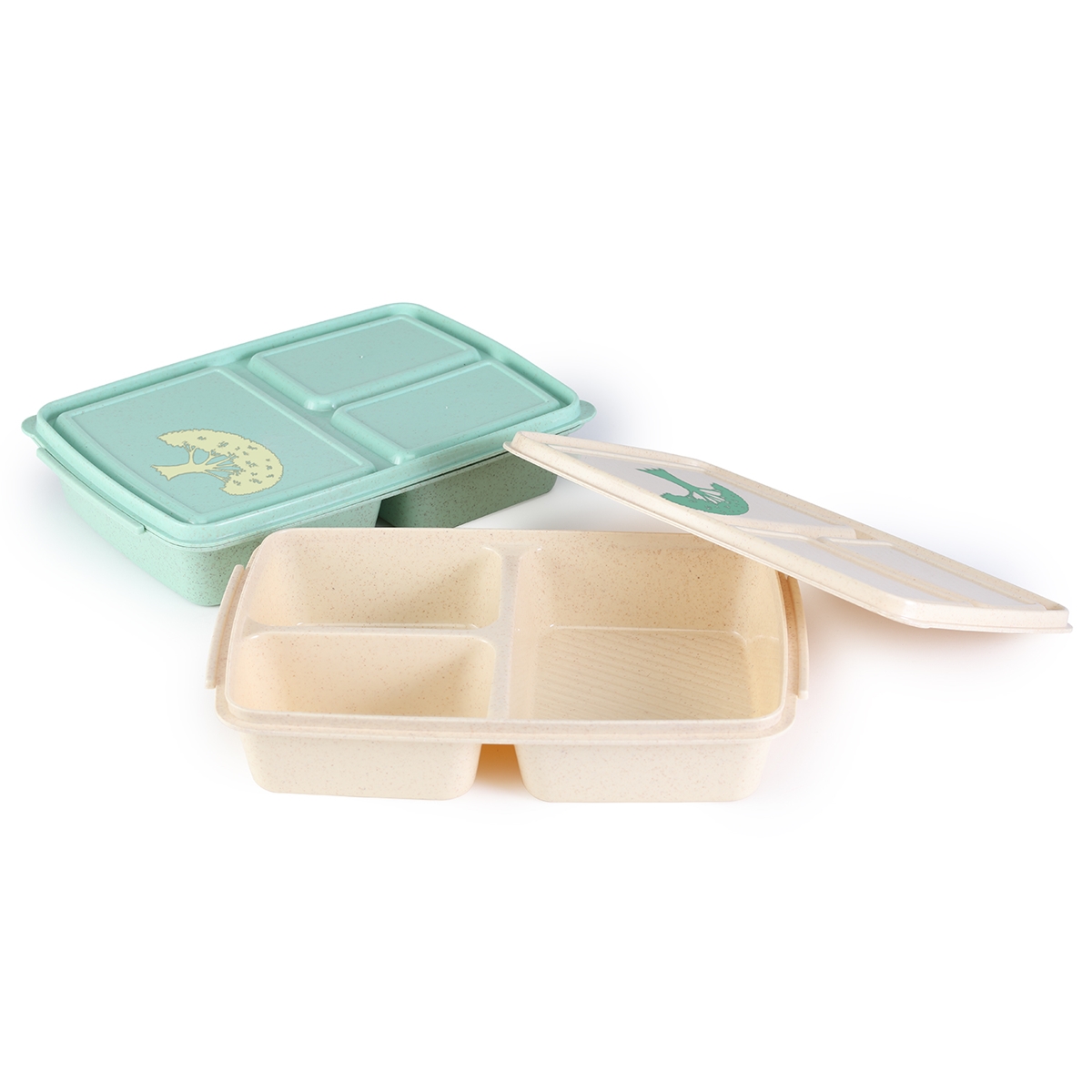 drag to zoom
Reusable Wheat Lunch Boxes
Whether you're packing lunches or prepping meals, these reusable lunch boxes include three compartments to make it easy. Each lunch box includes a lid, which is screen printed with the tree design shown.
Set of 2 boxes, includes 1 Green and 1 Natural Tan box
Wheat straw polypropylene construction
Divided carrier is perfect for meal prep, portioning, and keeping food separate
Each compartment has smooth ridges on the bottom to prevent food from sticking
FDA compliant and BPA free
Gluten allergen friendly
Safe for hot foods
Microwave and dishwasher safe
Hand wash recommended
Overall box dimensions: 7 1/2" W x 11 1/8" L x 2 1/4" D
Large compartment dimensions: 6 1/2" x 4 5/8",
Small compartment dimensions: 4 3/8" x 3"