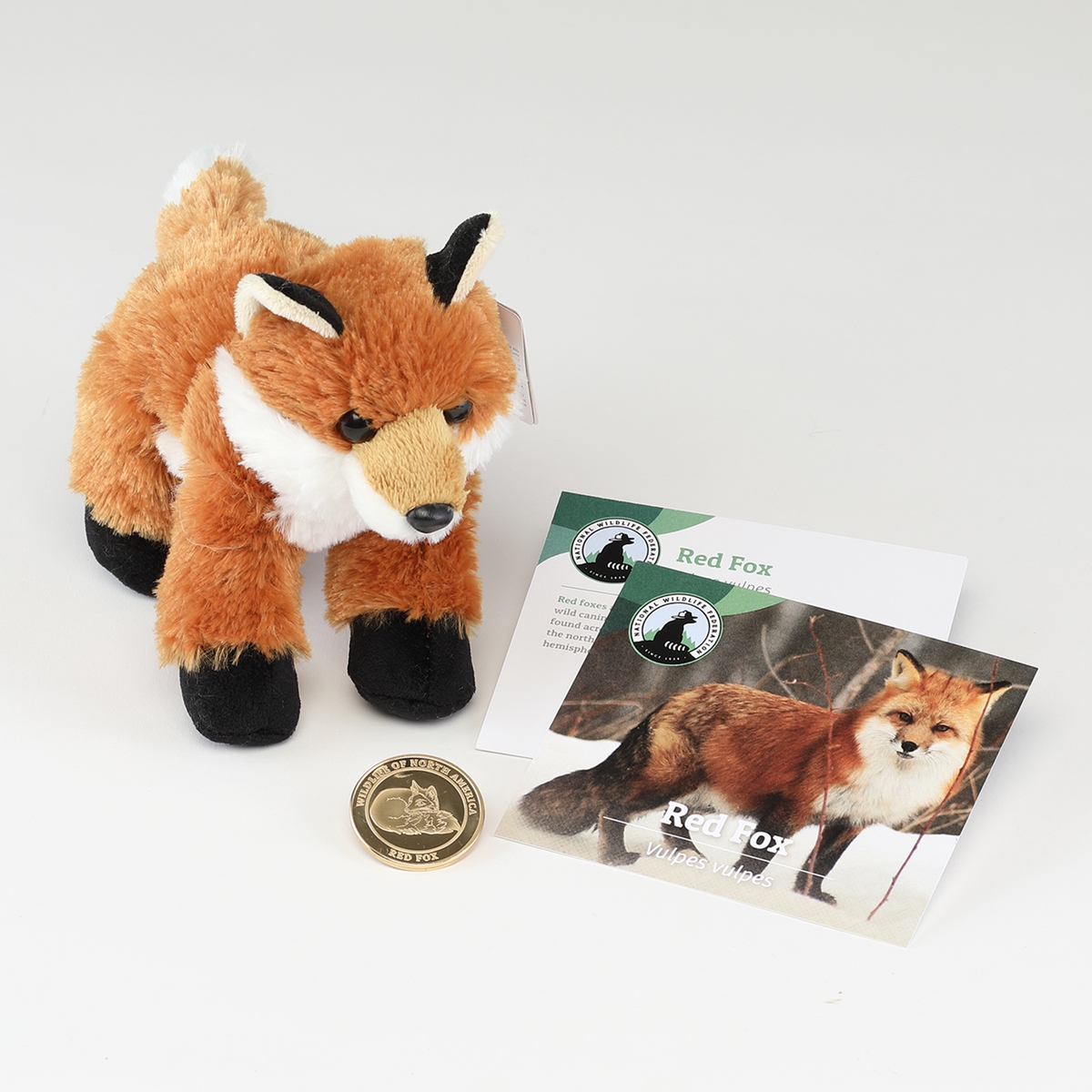 drag to zoom
Each coin measures 1 1/2" in diameter and is made of Goldine®, a solid brass alloy formulated to look like 18K gold. Besides its durability and weight, Goldine® reproduces the finest detail. Each coin is lacquered to prevent tarnishing.

Along with the coin you'll also receive a photo card filled with fun facts about the species featured on the coin as well as a matching plush. All this is your gift with a $30 donation.
Warning: Choking Hazard - Animal plushes contain small parts not for children under 3 years.