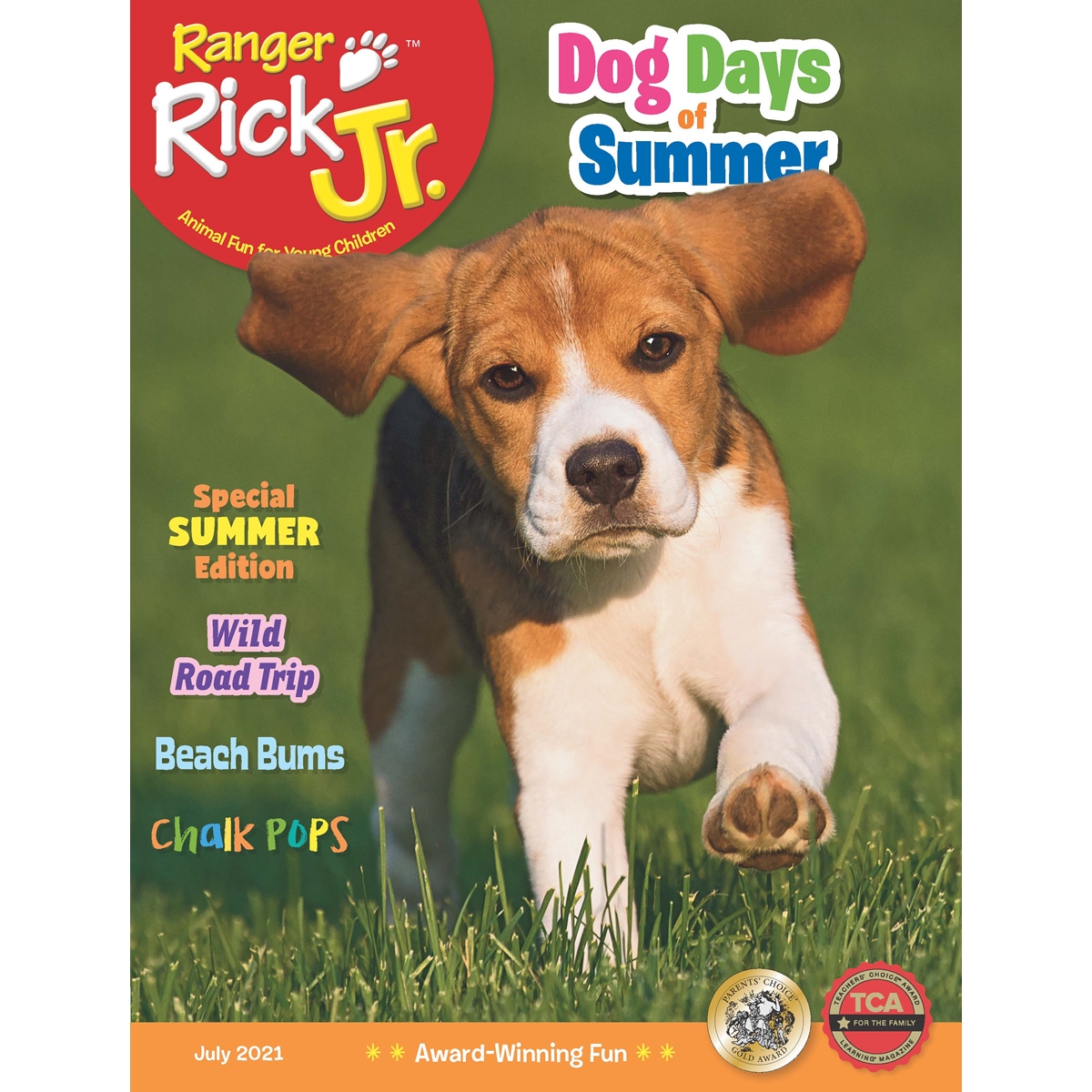 drag to zoom
Ranger Rick Junior 1 Year Subscription
Ranger Rick Jr.™ is packed with 36 pages of eye-popping animal photos, easy-to-follow text, fun animal facts, games and activities that inspire outdoor play. Ranger Rick Jr.™ is a proud winner of a 2018 Parents' Choice Gold Award. This magazine teaches preschoolers ages 4-7 to love nature through the friendly characters they meet. No advertising and every issue includes a free poster.
One year (10 issues)
First issue will arrive in 4-6 weeks.
Ages 4-7.