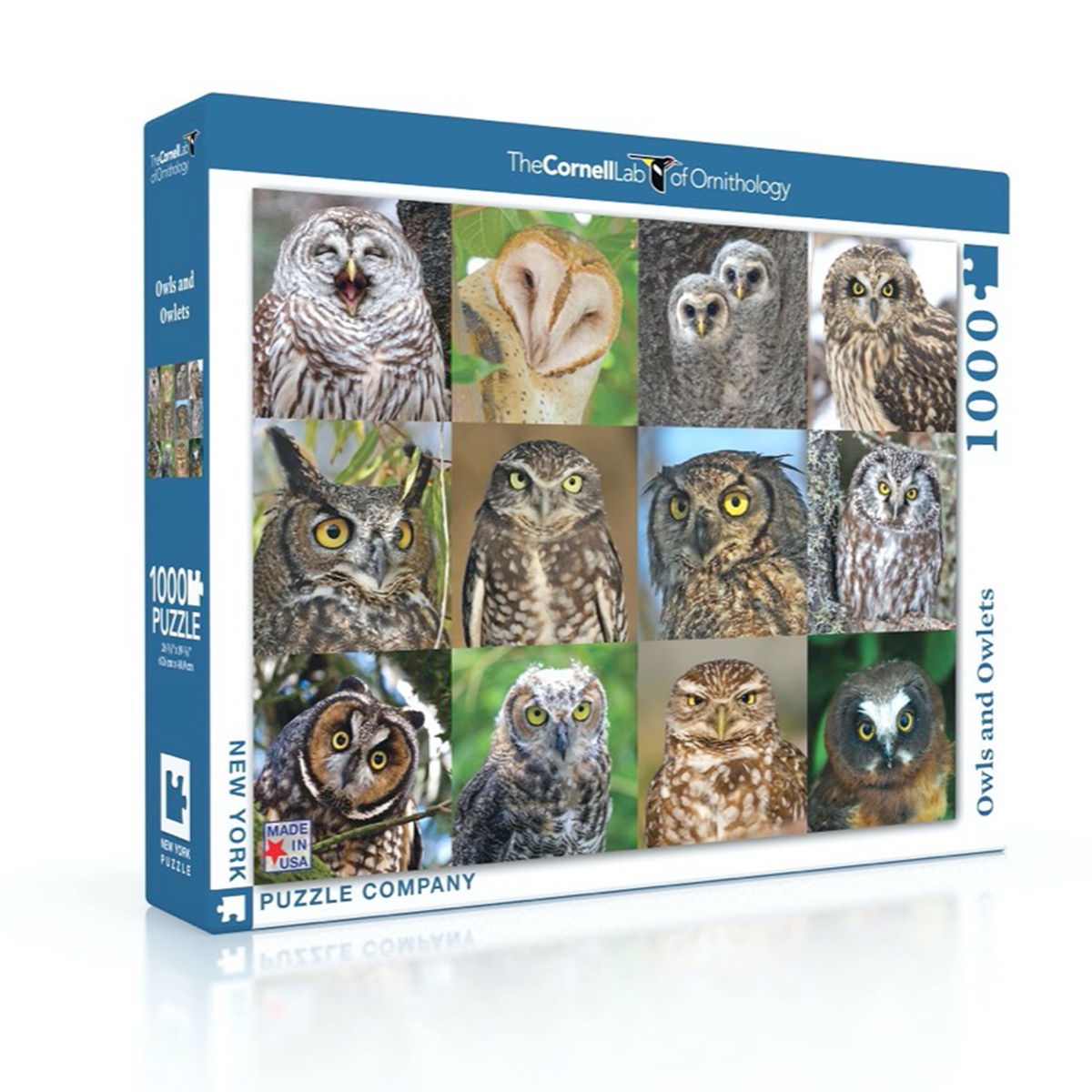 drag to zoom
You don't often see a real live owl because most of them sleep during the day and are hard to spot. sitting in a tree hole with its eyes closed, its camouflaged feathers can make an owl look like a piece of bark. Don't be deceived by their benign appearance though. They are expert hunters that find food silently and with great precision. This 1000 piece puzzle reveals 12 beautiful owls and owlets.
Photographs from the Macaulay Library at the Cornell Lab of Ornithology
1000 Piece Jigsaw Puzzle
Finished Puzzle Size: 26.625" x 19.25"
Linen Style Finish to reduce glare
Recommended Age: 7+ Years
Made in the USA.