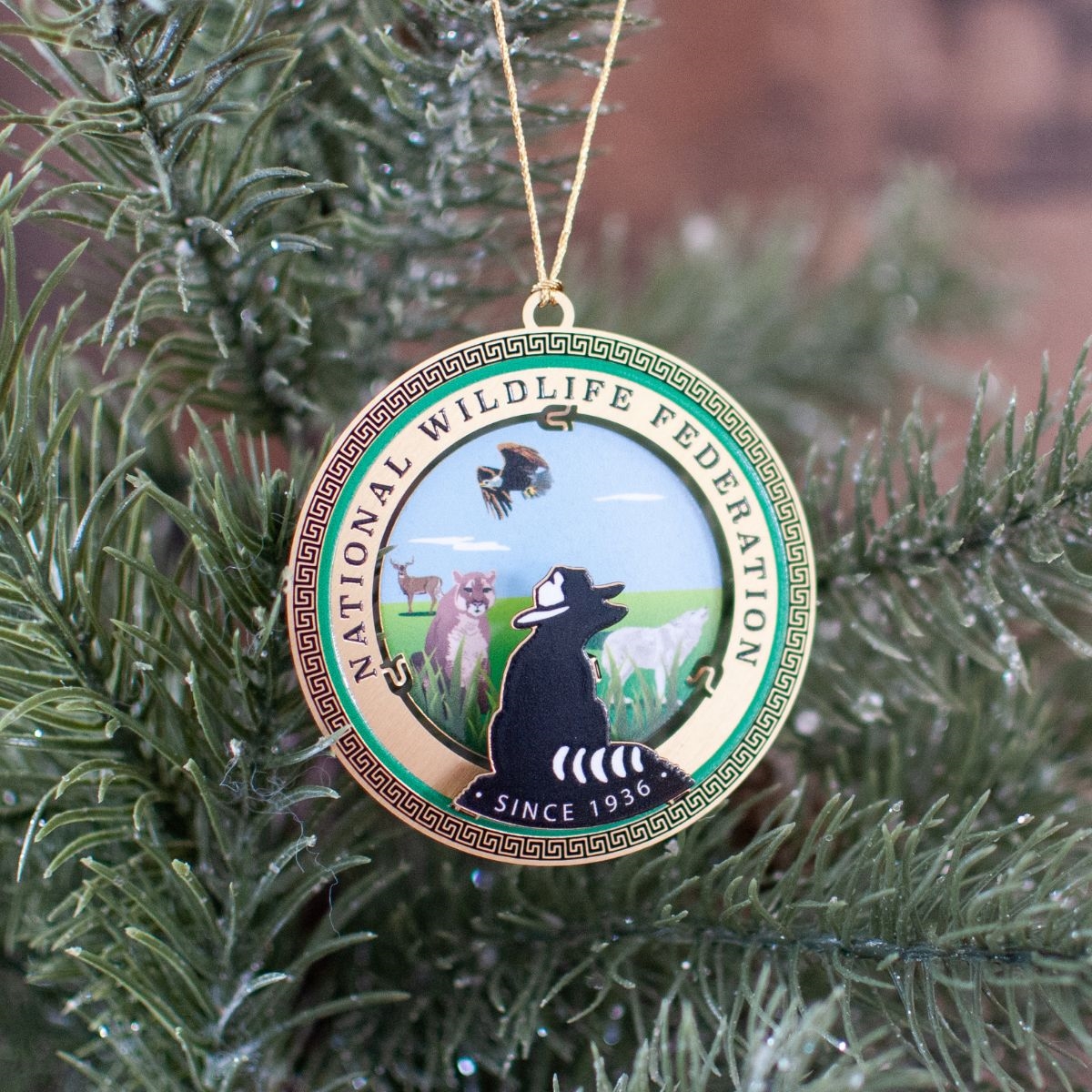 drag to zoom
National Wildlife Federation 2023 Ornament
Immerse yourself in the rich history and mission of the National Wildlife Federation with this exquisitely designed and handcrafted antiqued brass ornament. A symbol of dedication towards wildlife conservation since 1936, this ornament captures the essence of the Federation's legacy in its fine detailing and digital wildlife artwork. Skillfully crafted in the USA from high-quality brass, the ornament boasts an antique finish, bringing a touch of vintage charm to your home or office decor. Housed in a red box with a green lining, it not only protects the ornament but also adds an extra layer of sophistication, making it a perfect gift.
Dimensions: 2.68" x 2.49"
Solid brass with antique finish
Why Gift This Ornament?
For wildlife enthusiasts: A beautiful way for nature lovers to show their support for wildlife conservation.
For NWF supporters: An ideal keepsake for those connected or contributing to the National Wildlife Federation's cause.
For everyone: An elegant addition to any festive decoration or collection, it serves as a year-round reminder of the natural wonders we strive to protect
Whether you're celebrating a special occasion, honoring a loved one, or simply adding to your collection, this NWF Commemorative Brass Ornament is more than just decor – it's a pledge to the wildlife that enriches our world.