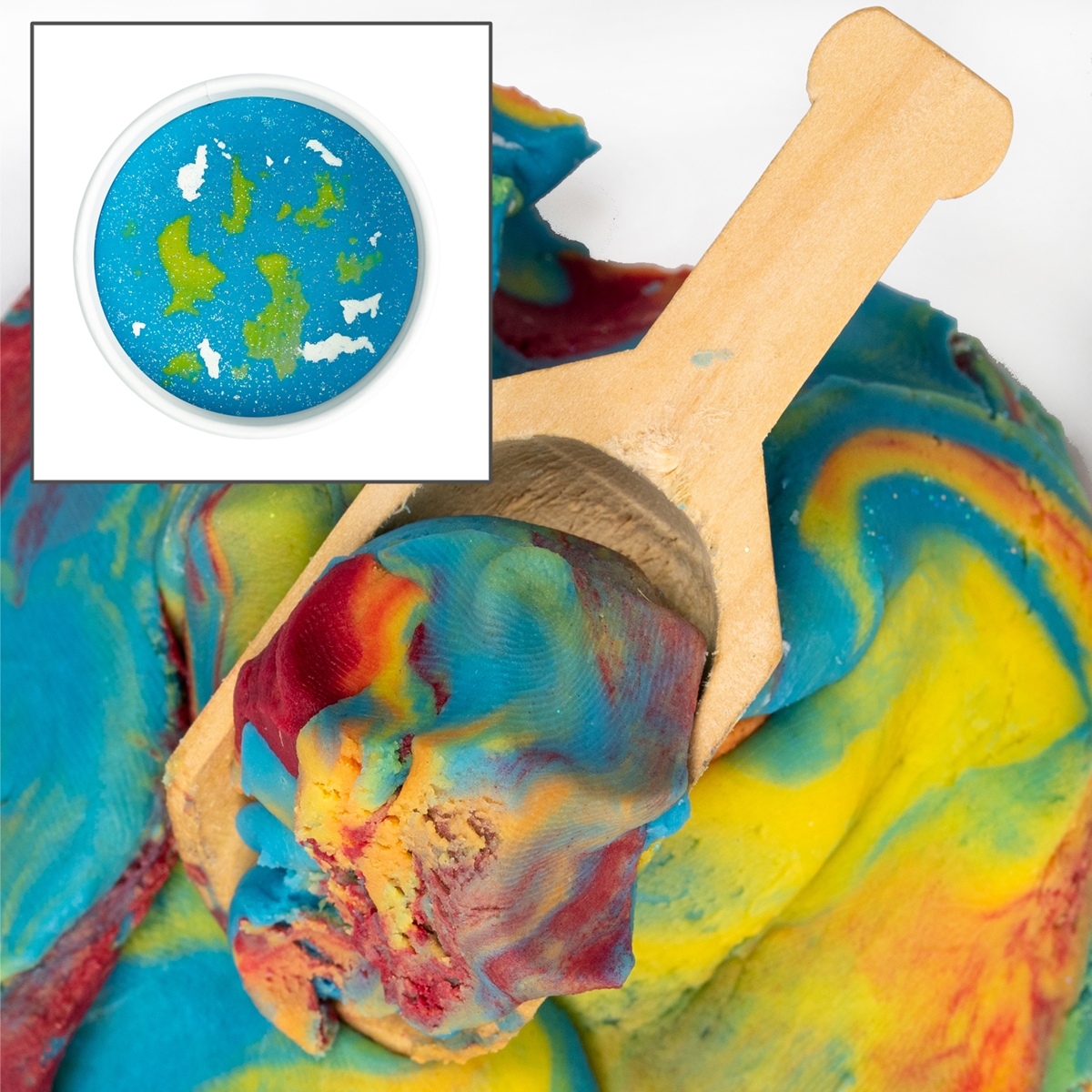 drag to zoom
Land of Dough Planet Earth Party Cup
Land of Dough playing dough is all-natural playtime for kids and kids at heart!
Includes 7 oz. of dough in eco-friendly packaging.
All-natural dough with plant-based colors, compostable glitters, and organic essential oils. Contains wheat and almond oil not for eating.
Including a natural, sustainably sourced wooden shovel made from birch.
Air dries for sculpting.
Handcrafted in the USA with the help of exceptional individuals challenged with disabilities.
For a longer-lasting dough: Keep sealed in product packaging or simply store in a baggy overnight with a damp paper towel and place in a cool dry place – ready to play!
WARNING: CHOKING HAZARD NOT FOR CHILDREN UNDER 3 YEARS. SMALL PARTS. Product may contain colorants that can stain. Putty may stick to clothing, hair, and fabric. Do not eat. Do not use as earplugs. Non-toxic.