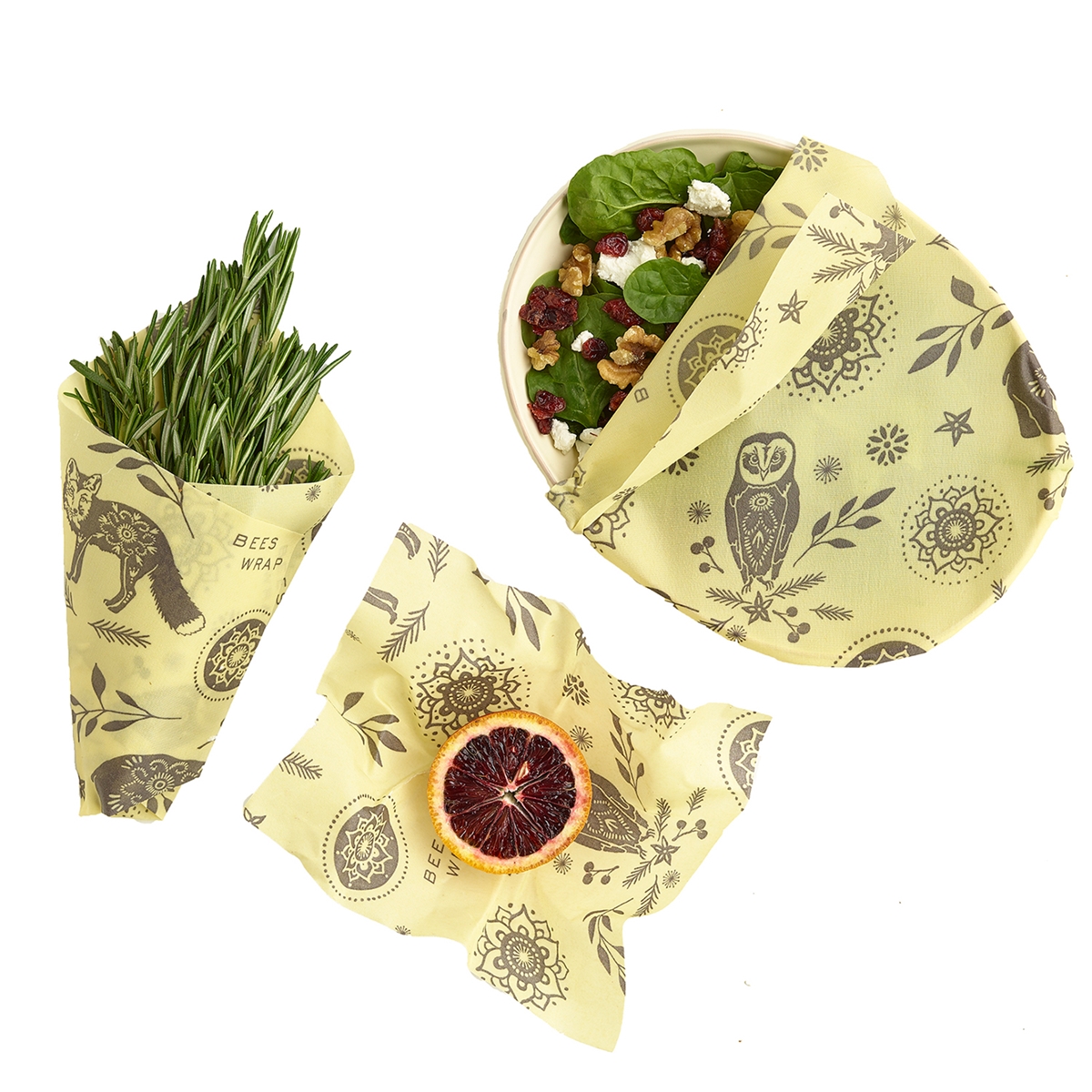 drag to zoom
Into the Woods Reusable Food Wraps
Saving food and saving the planet go hand-in-hand with food wraps featuring a fun pattern of woodland animals! Thanks to the unique construction of organic cotton and sustainably harvested beeswax, you'll easily preserve your fruits, veggies and other foods without the need for harmful, single use plastics. Once done, simply rinse them off, and they're ready to be used again! Not recommended for raw meat or fish. Set of 3.
Made from GOTS-certified organic cotton, organic jojoba oil, candelilla wax and tree resin.

Use the warmth of your hands to form the wrap. It will hold its shape when it cools, creating a seal.

Keeps in freezer for 2-3 weeks
Not recommended for raw meat or fish
Naturally antibacterial and reusable with a simple rinse
Small: 7" x 8" - Wrap half of a lemon, the end of a cucumber, half of an onion
Medium: 10" x 11" - Cover a bowl, half of a sandwich or baked goods
Large: 13" x 14" - Cover a large bowl, pie dish, or half of a watermelon
Helps eliminate over 20 rolls of cling wrap gone to waste
Made in the USA.