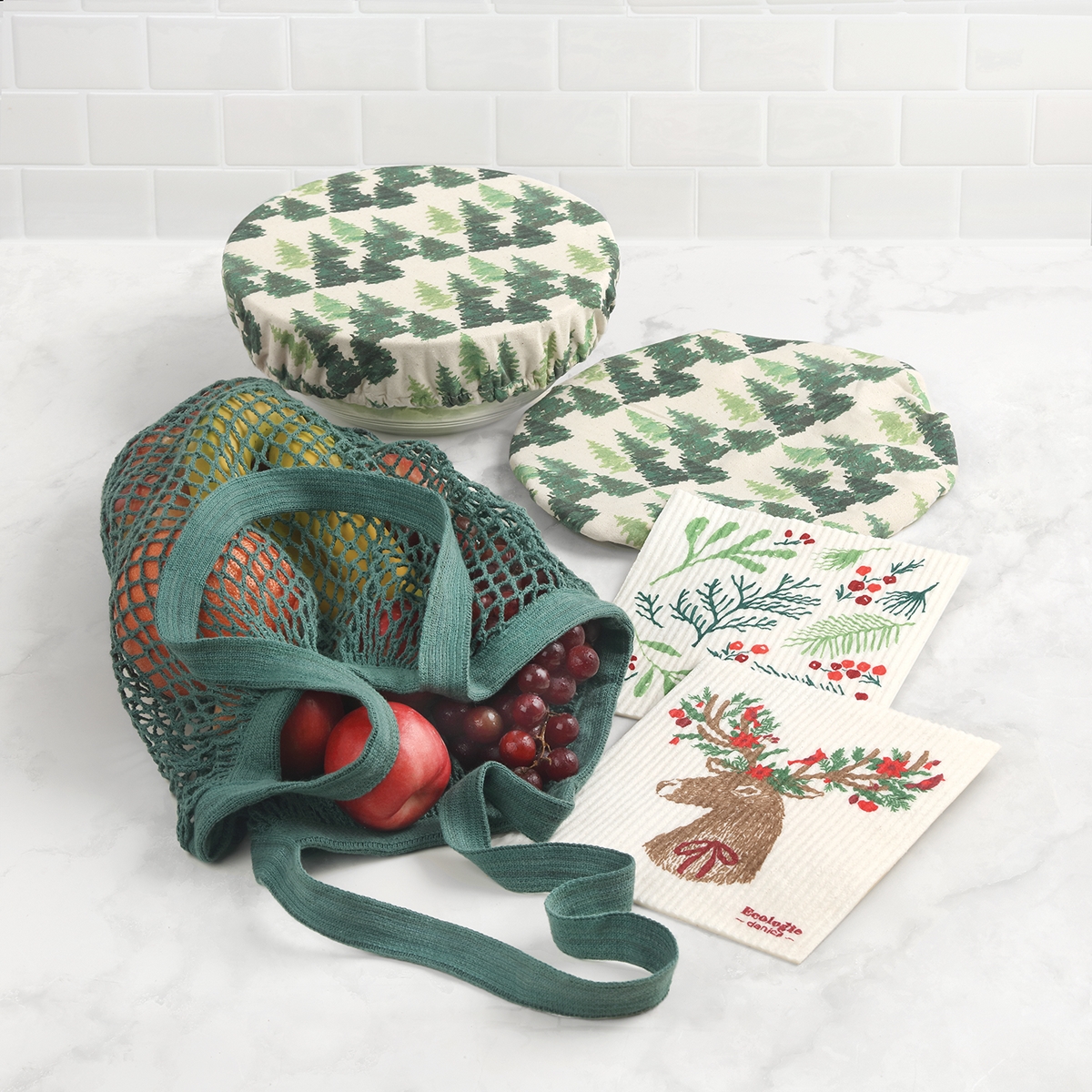 drag to zoom
Reduce the harm plastic pollution is causing to endangered, threatened and at-risk wildlife. Use these simple alternatives, which can keep single-use plastic waste out of our landfills and oceans.
Can carry a full load of fresh produce from the market comfortably (and stylishly!) with this dark green, French-inspired bag made of lightweight but durable cotton. Long arm straps allow for easy use.
Conserve up to 80 rolls of paper towels a year with just one Swedish Dish Cloth. The tough yet pliable cotton construction makes cleaning up messes a cinch. Once done, simply wring out the cloth and they're ready to be reused!
Cover anything and everything quickly and easily with reusable bowl covers featuring an evergreen tree design. The lining prevents moisture from escaping and keeps food fresh. Use them to easily protect batter, salads, leftovers and more. Made with a 50/50 polyurethane/polyester blend. Machine washable. Small cover: 9" diameter; Large cover: 10 1/2" diameter.