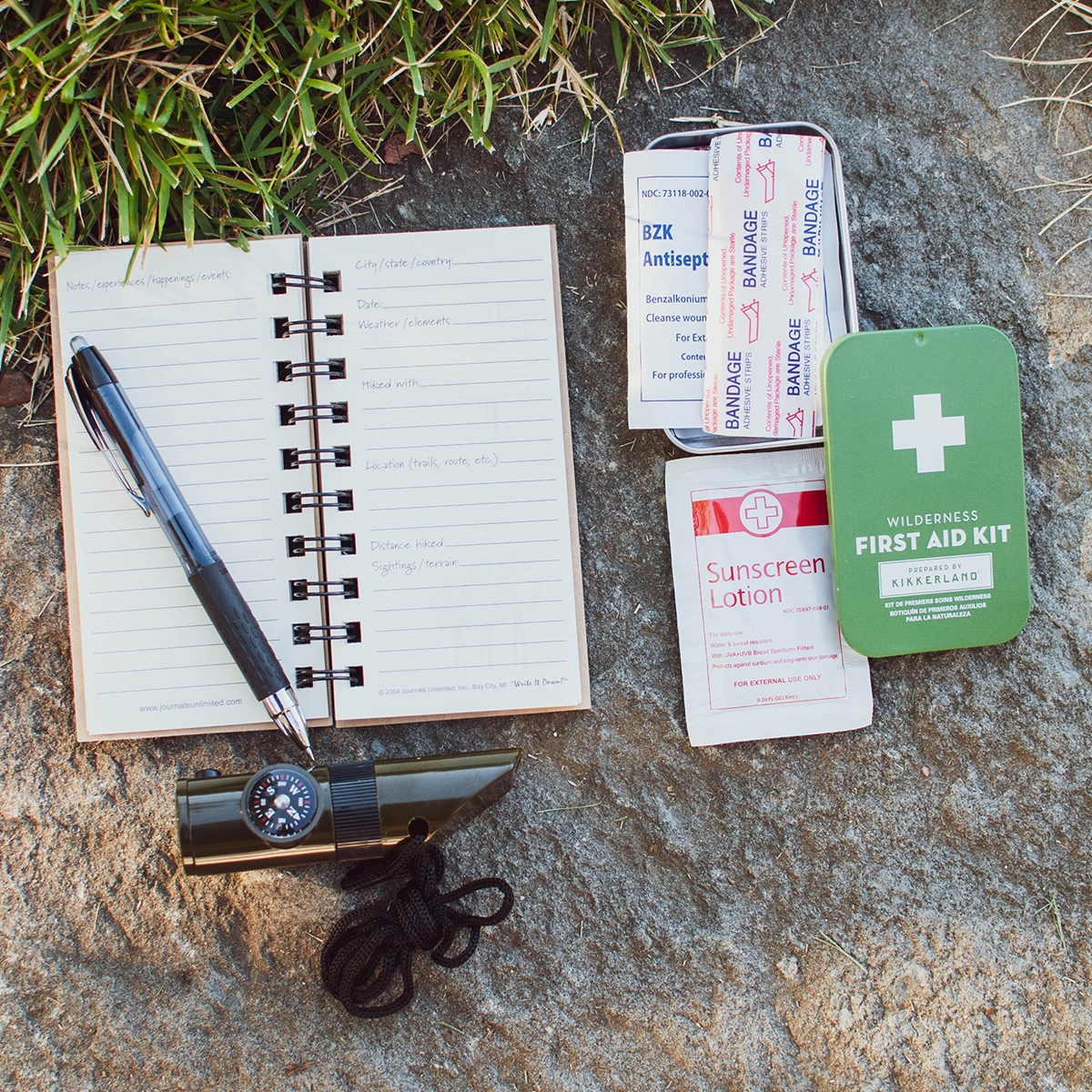 drag to zoom
Our hiking kit features items sure to please the outdoor enthusiast! Featuring a journal to record notes about your adventure, a handy Lifesaver all-in-one tool, and a wilderness first aid kit.
The journal has prompts to help you recall the details of your hike. Printed in the USA using soy-based ink and acid-free recycled paper. 5 1/2"l x 3"w.
The Lifesaver tool features a mirror, thermometer, compass, whistle, LED light and magnifying glass, as well as a small space for storing items such as matches. Comes with a handy lanyard. Approximately 3"l.
The wilderness first aid kit contains bandages, sting relief pads, sunscreen, safety pins, antibiotic ointment, antiseptic wipes, safety pins, and a handy pocket guide. Kit measures 2 1/2"w x 3 3/4"h x 3/4"l.