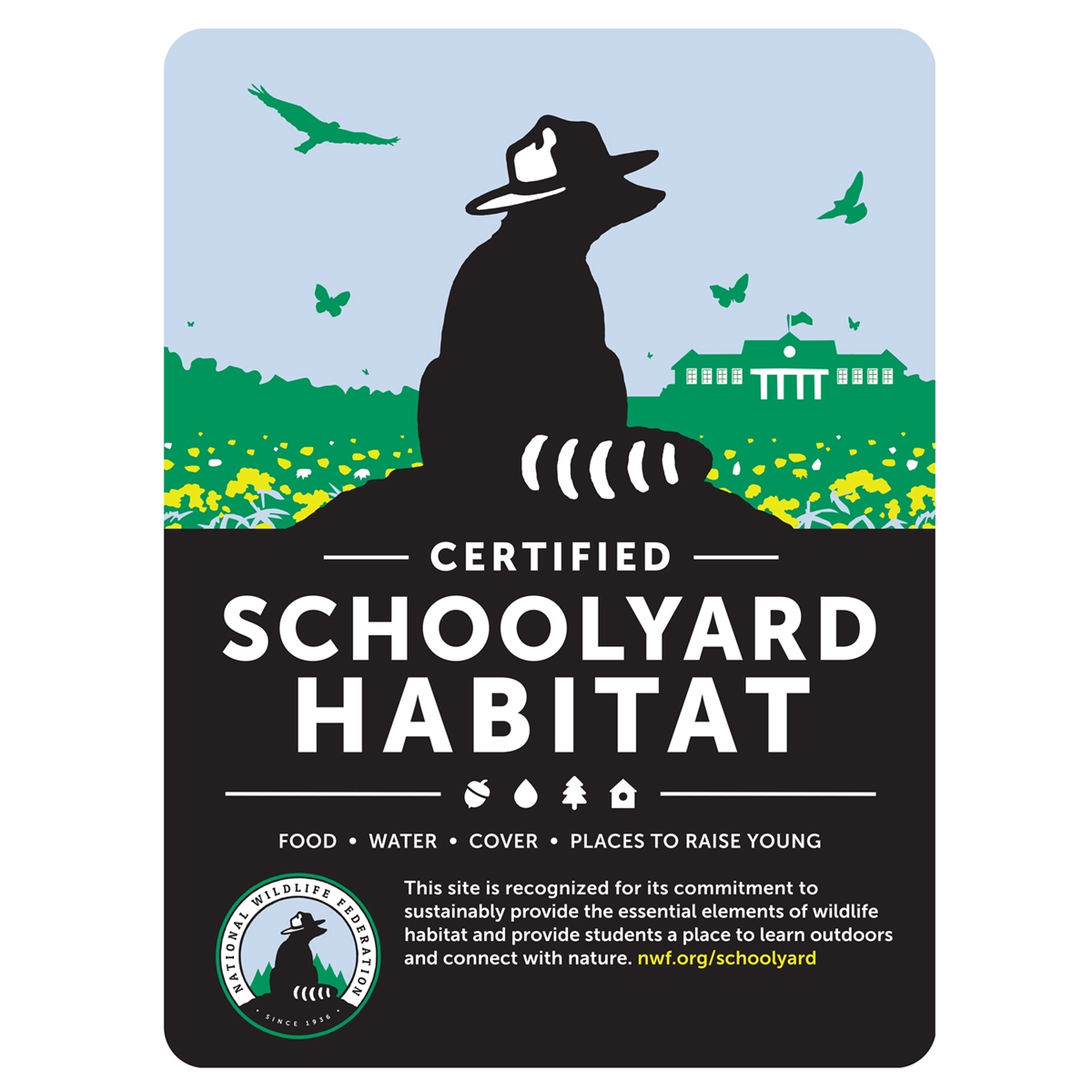 drag to zoom
Classic Certified Schoolyard Habitat Sign
All Education Item orders placed after August 13, 2020 will ship the week of September 14, 2020.
$30.00 for 1 Sign; $48.00 for 2 Signs; $72.00 for 3 Signs
Join the thousands of schools across the country who have been recognized for creating wildlife havens and outdoor learning classrooms on their very own school grounds. These schools have provided the essential elements needed for healthy and sustainable wildlife habitats and have earned the distinction of being part of the National Wildlife Federation's Schoolyard Habitat
®
program. To learn more about this program and to certify, please click here. Once you are certified, you can show your commitment to wildlife habitat and outdoor learning by proudly displaying this sign at your school or educational center! Easy-to-read recycled aluminum sign. 9" x 12". There is one hole at the top and bottom of the sign for mounting. Mounting hardware is not included. Made in the USA. Exclusive.