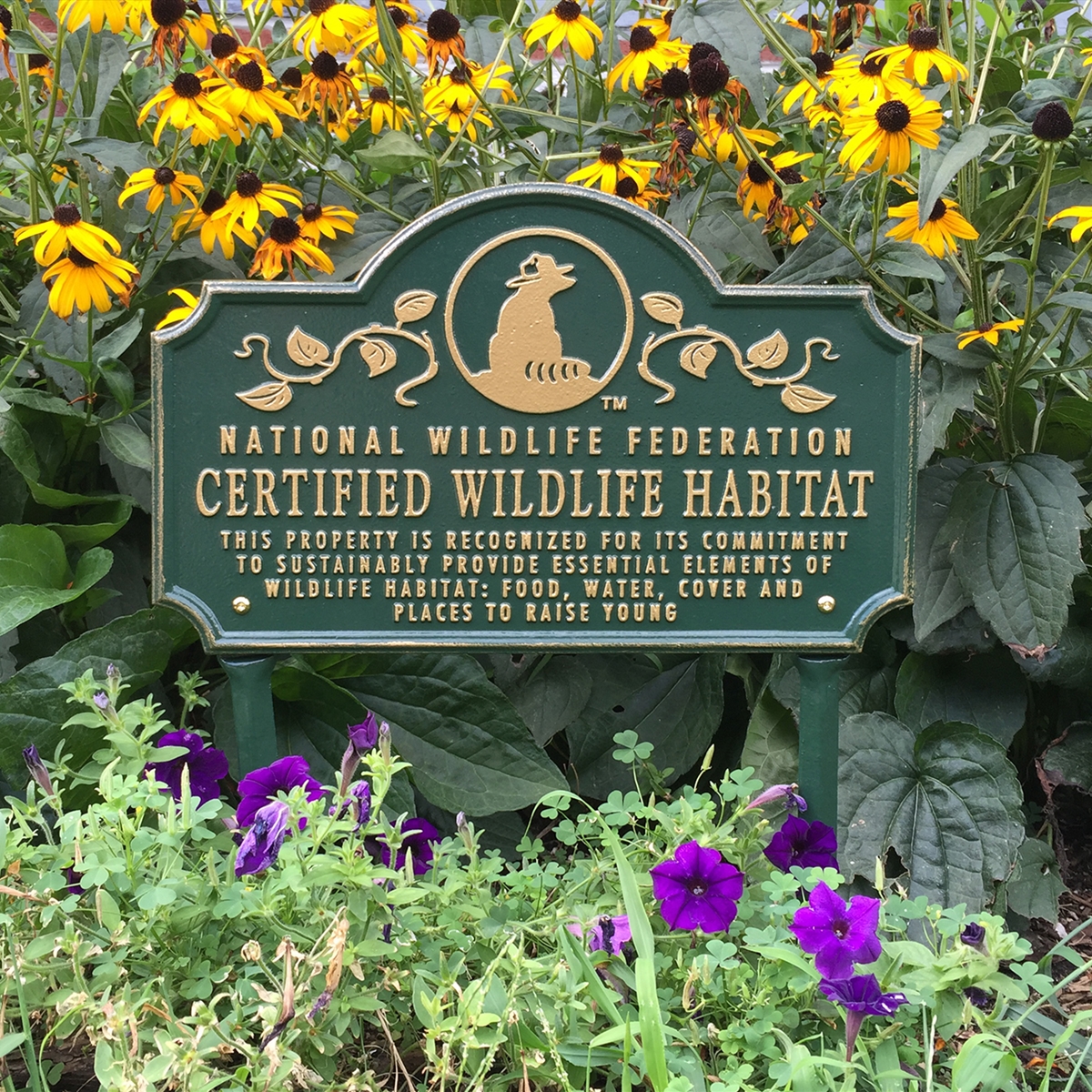 drag to zoom
Certified Wildlife Habitat Sign
Join the thousands of wildlife enthusiasts across the country who have been recognized for creating wildlife havens in their very own yards. These individuals have provided the essential elements needed for healthy and sustainable wildlife habitats and have earned the distinction of being part of the National Wildlife Federation's Certified Wildlife Habitat® program. To learn more about this program and to certify, please click here. Made in the USA. Exclusive.
Once you are certified, help neighbors (and wildlife!) easily recognize your yard as animal-friendly with this stylish sign. Made from rust-free recycled cast aluminum, this durable 8"x14" sign is available for wall ($89) or lawn mounting ($99).
The lawn mount version of the sign will be available to ship the week of June 15, 2020.