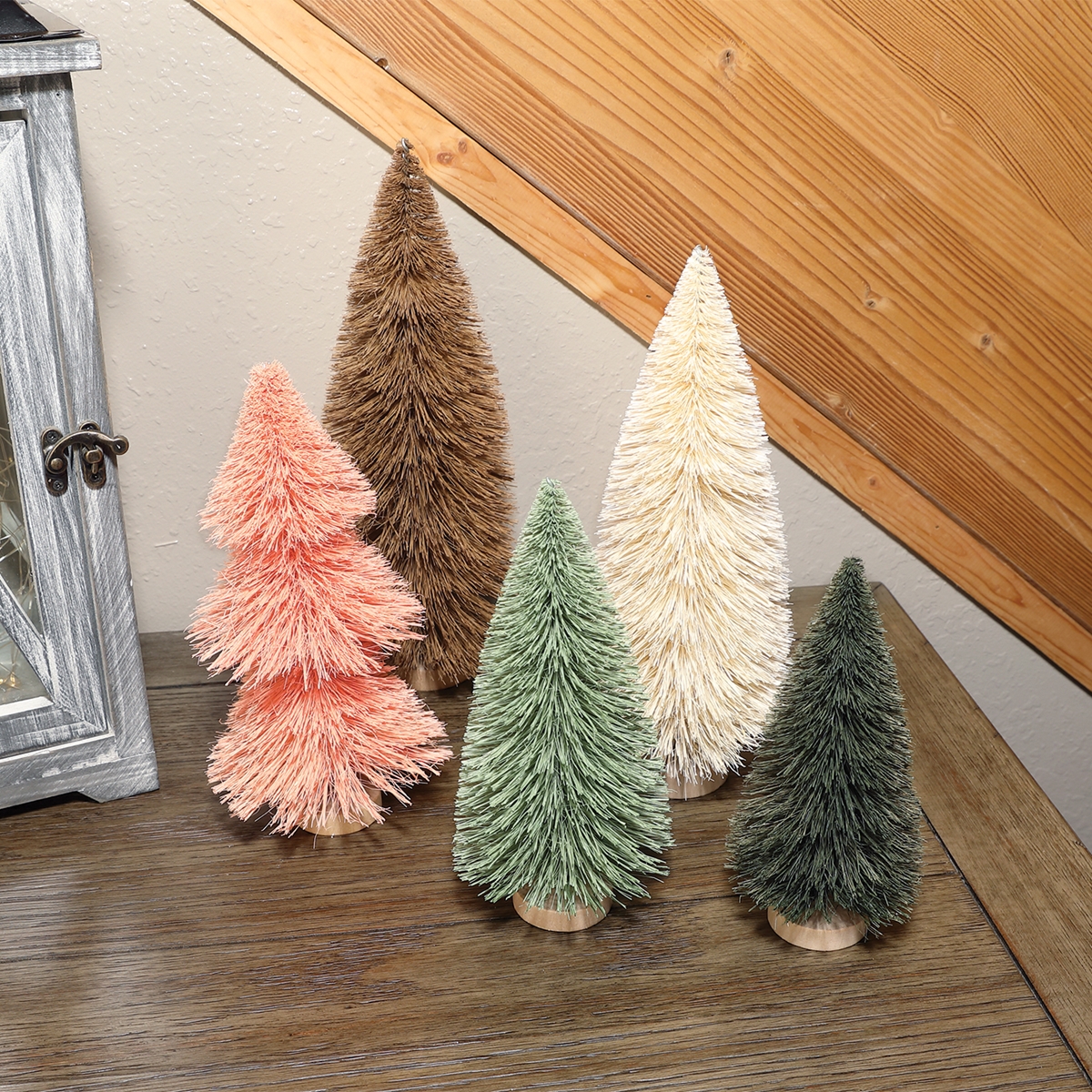 drag to zoom
The perfect accents for adding instant holiday charm! The bottle brush tree is a fun modern trend, and we've gathered a lovely assortment of colors and sizes just for you. This handcrafted set includes a miniature grove of five natural sisal trees, each dyed a different color.
Tree measurements:
Brown Tree: 10 1/4"h, 3 3/4" in diameter
Cream Tree: 9"h, 3 1/2" in diameter
Coral Tree: 8"h, 3 3/4" in diameter
Light Green Tree: 7"h, 3 1/4" in diameter
Dark Green Tree: 6 1/2"h, 2 3/4" in diameter.