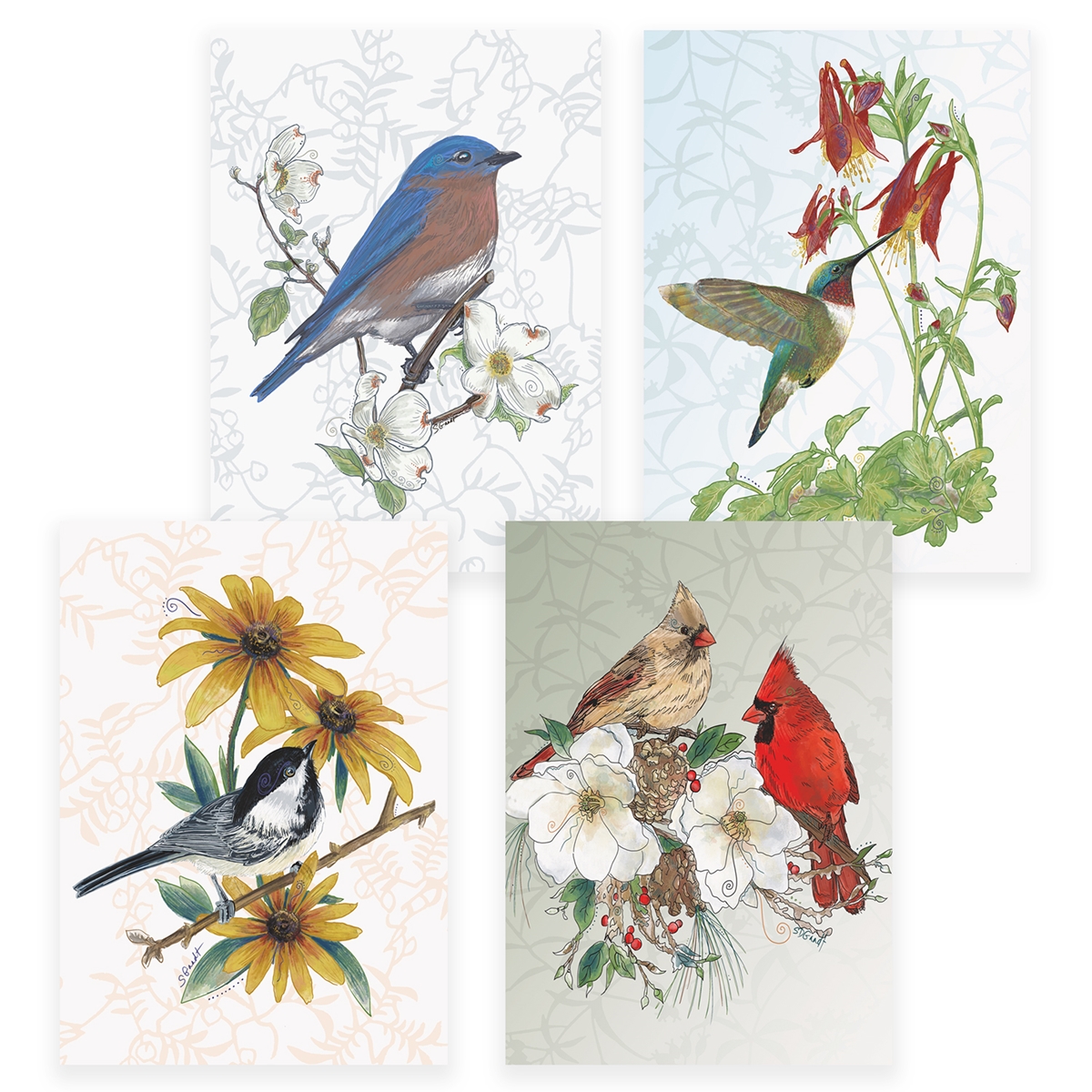 drag to zoom
Bird Assortment - Set of 4 (1 card of each design)
All greeting cards are blank inside and come with envelopes. Cards measure 5"x7".
Suzanne Gaadt's colorful designs combine a positive message with unique artwork. Each item is proudly produced in the USA using sustainable practices, including FSC-certified recycled paper, soy-based inks, and low-emission, alternative energy sources.
This series features art in watercolor and mixed media. These cards are perfect for all occasions.
Eastern Bluebird: The bluebird is a symbol of prosperity, happiness, the arrival of spring and good luck. The bright blue of the Eastern Bluebird highlights eternal happiness and reminds us of the far-stretching sky. Here he sits among white dogwood blossoms to greet the day.
Ruby-Throated Hummingbird: The Ruby-throated hummingbird is associated with healing, wisdom, and endurance. Here the Ruby-throated Hummingbird samples nectar from a wild, native Columbine plant.
Black-Capped Chickadee: Black-capped Chickadees are a symbol of good luck. These birds are associated with happiness, positivity and good fortune.
Cardinals: Cardinals represent devotion, loving relationships and courtship. They are associated with good fortune and sun. This handsome pair, in magnolia blooms and pine, look great all year 'round, but are especially cheerful for the winter holidays as they feast on magnolia berries.