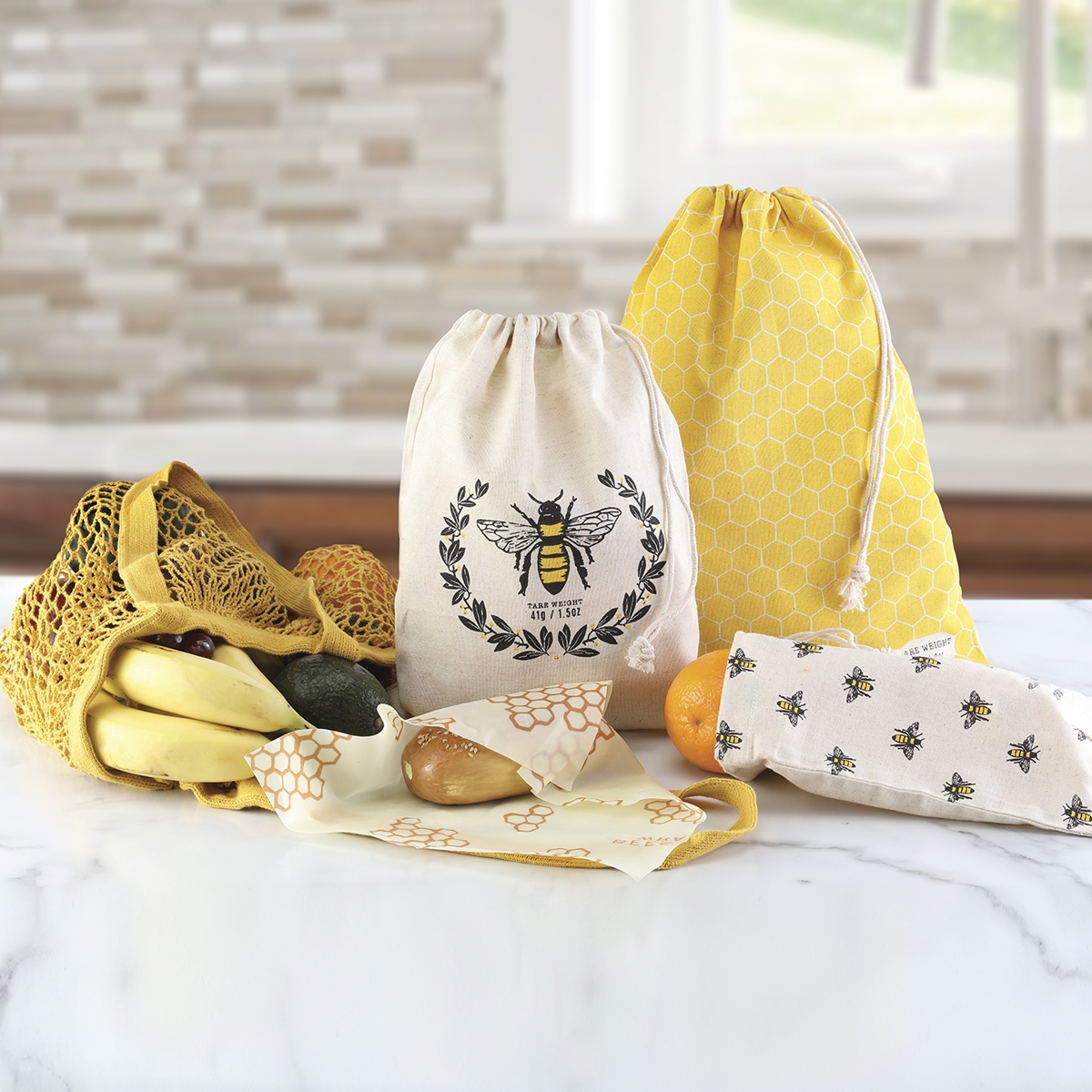 drag to zoom
Reduce the harm plastic pollution is causing to endangered, threatened and at-risk wildlife. Use these simple alternatives, which can keep single-use plastic waste out of our landfills and oceans.
Stylish, simple, and useful produce bags made of 100% durable, lightweight cotton. (3 cotton bags. Bag sizes are 8" x 10", 10" x 13" and 12" x 16")
A reusable food wrap made with organic cotton and sustainable harvested beeswax, making it an easy way to store food without the need for single-use plastic. (1 reusable wrap)
The gold, French-inspired shopping bag is lightweight but can carry a heavy load.