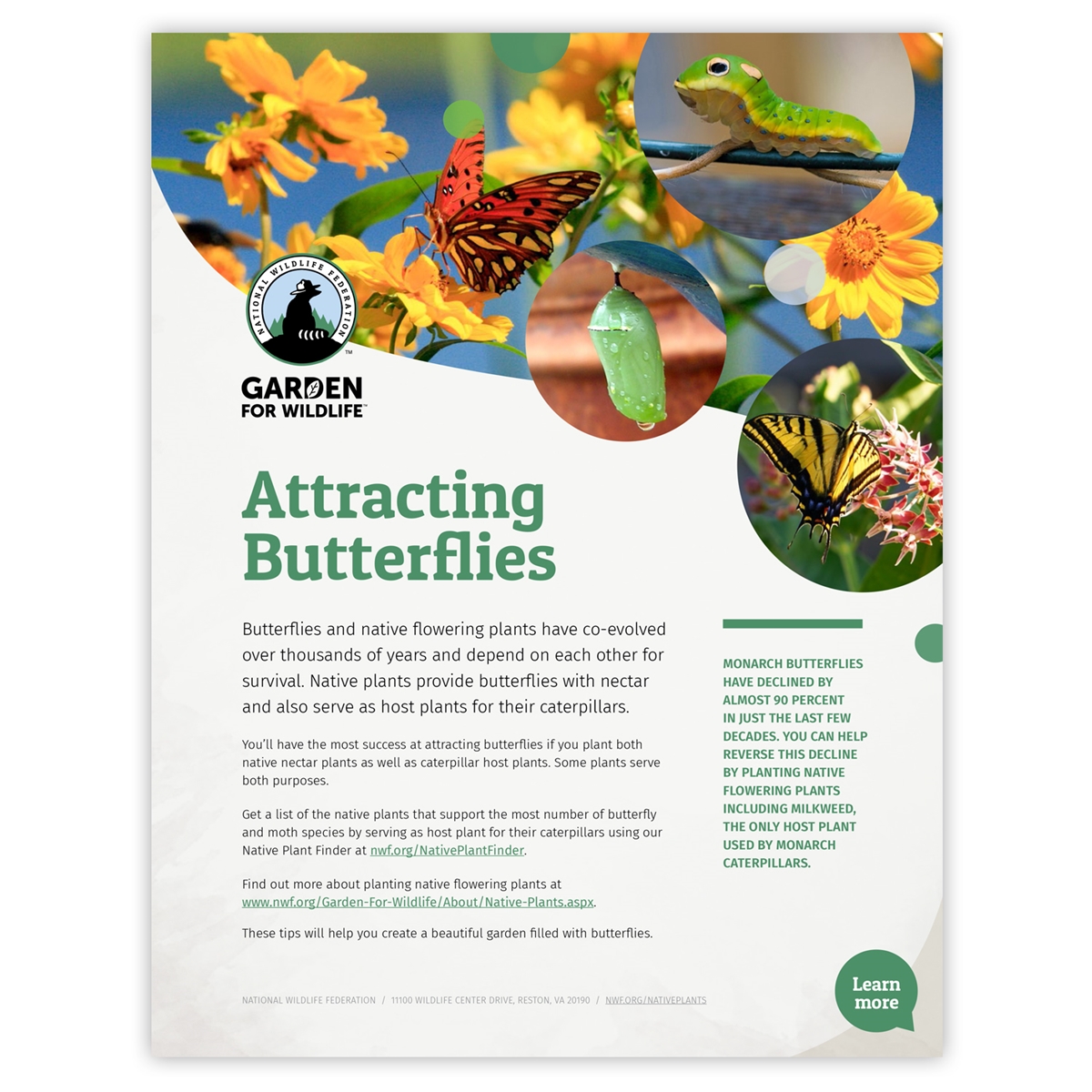 drag to zoom
Attracting Butterflies Tip Sheet
All Certified Wildlife Habitat orders placed after August 13, 2020 will ship the week of September 14, 2020.
Information and tips on how to attract butterflies to your garden by providing both native flowering plants and caterpillar host plants.
Ordering tip: To order 50 tip sheets, enter quantity of 1.
Please limit your order to 10 sets or fewer, if you have a larger order, please send an email to
[email protected]