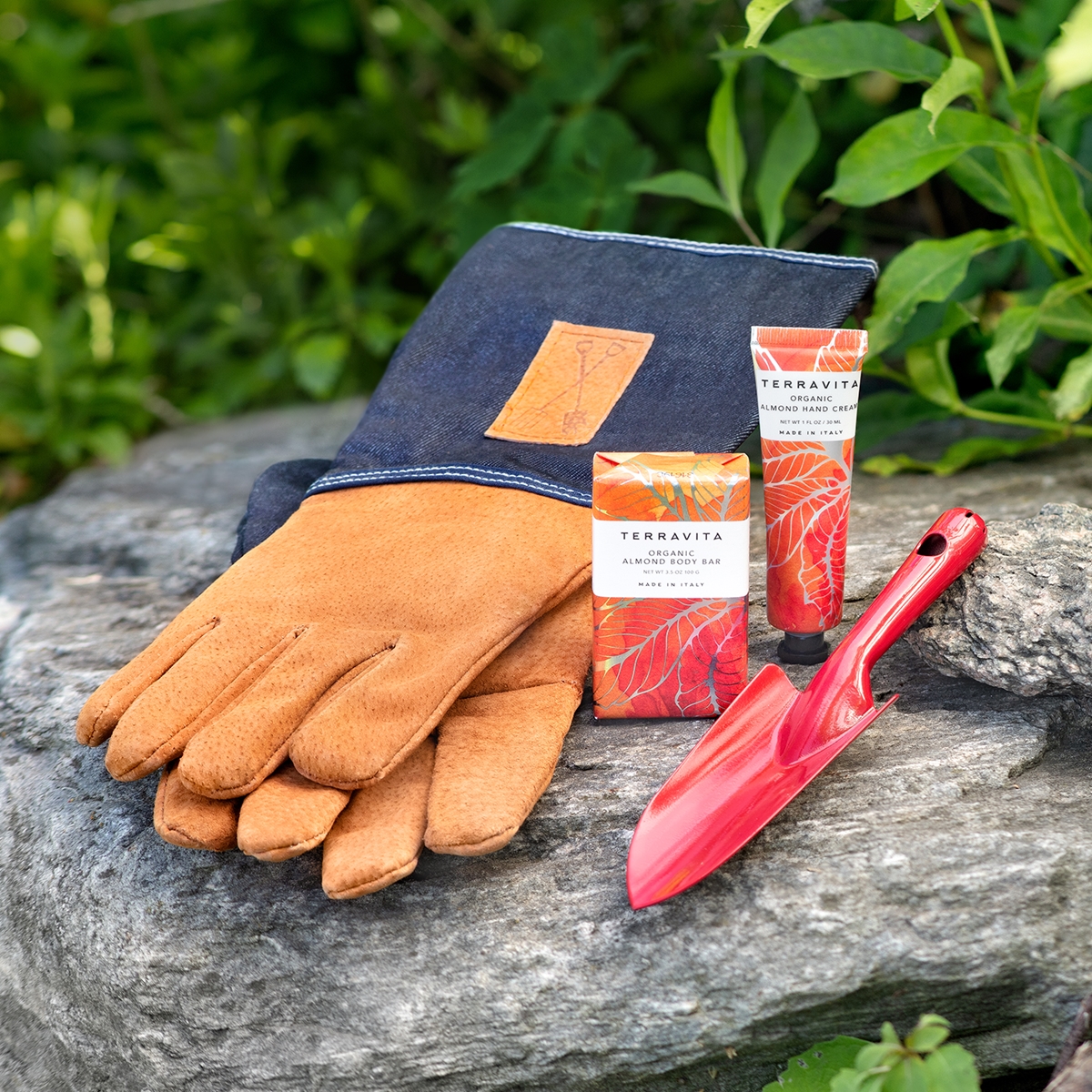 drag to zoom
Earth Love Gardening Starter Kit
Protect your hands while doing what you love! Gardening can be tough on the hands, which is why the Earth Love Gardening Kit is a great choice.
The durable denim and leather gardening gloves feature protective cuffs. Gloves are one size fits most and made of denim (80% cotton, 20% polyester), polyester and leather.
The petite hand trowel is durable and ideal for indoor gardening. Metal trowel measures 2"w x 8"l.
The organic body bar gently cleanses and softens skin while the hand cream treats and nourishes your skin. Both body bar and hand cream are made of exceptional ingredients with all-natural almond fragrance. The set includes a 3.5 oz. bar of soap and a 1 oz container of lotion. 16 3/4"w x 36 1/2"h.