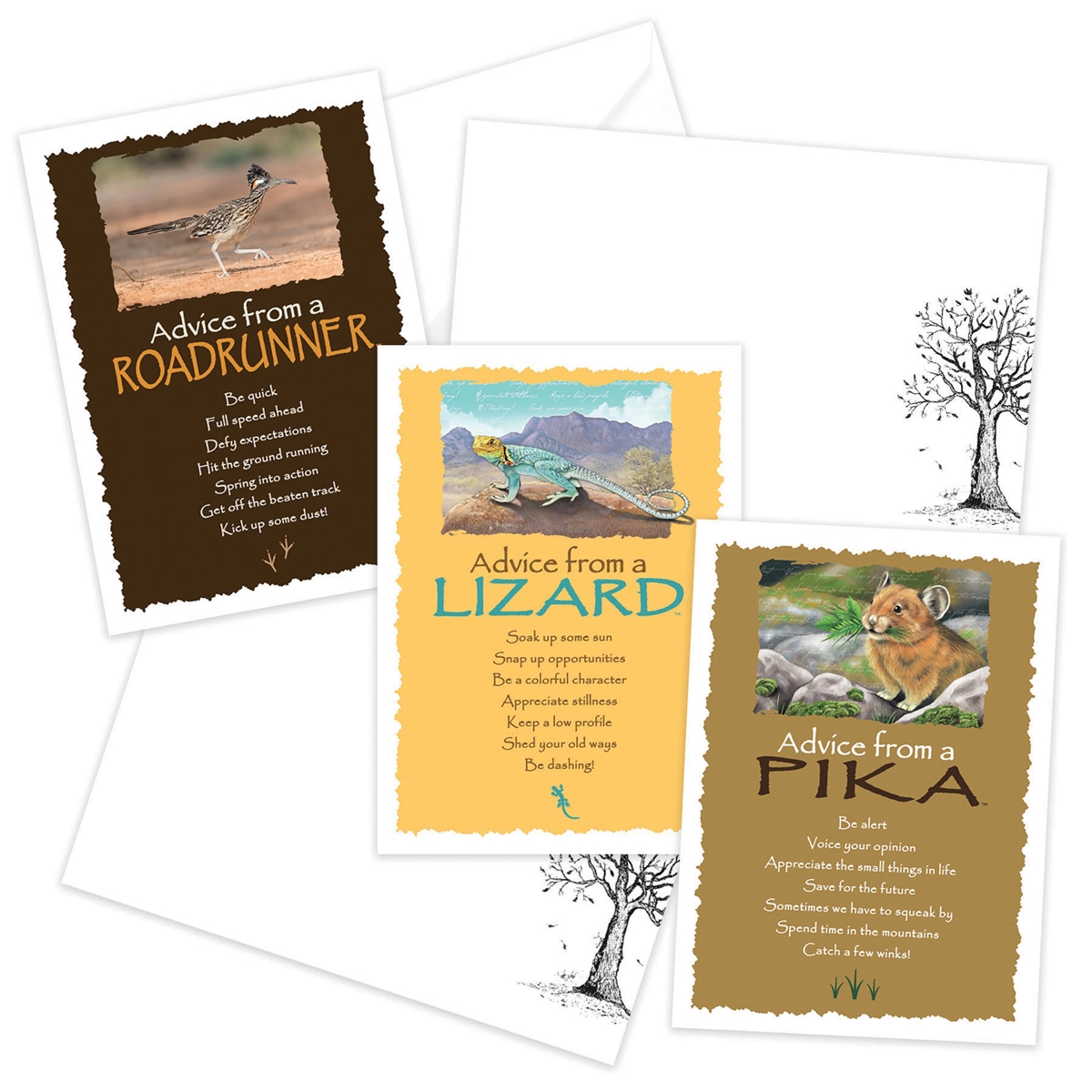 drag to zoom
Advice from the Lizard, Pika and Roadrunner Greeting Cards
Nature gives us the wisdom to know what is important. Advice from Nature® greeting cards will inspire people to remind them of their truest self. Cards are printed on beautiful recycled linen paper with a full-color blank interior. Set includes 3 cards (1 card each design). Decorative envelope included. Cards measure 5"x7". Made in the USA.
For every Advice from Nature® greeting card set purchase, the National Wildlife Federation will plant a tree by partnering with schools, local government and nonprofit organizations. All trees will be planted in the United States and are native species that help protect and restore the wild places that nurture wildlife. A decal of appreciation will be included with your order for you to proudly display.
Advice from the LIZARD™
Soak up some sun
Snap up opportunities
Be a colorful character
Appreciate stillness
Keep a low profile
shed your old ways
Be dashing!
Advice from a PIKA™
Be alert
Voice your opinion
Appreciate the small things in life
Save for the future
Sometimes we have to squeak by
Spend time in the mountains
Catch a few winks!
Advice from a ROADRUNNER™
Be quick
Full speed ahead
Defy expectations
Hit the ground running
Spring into action
Get off the beaten track
Kick up some dust!