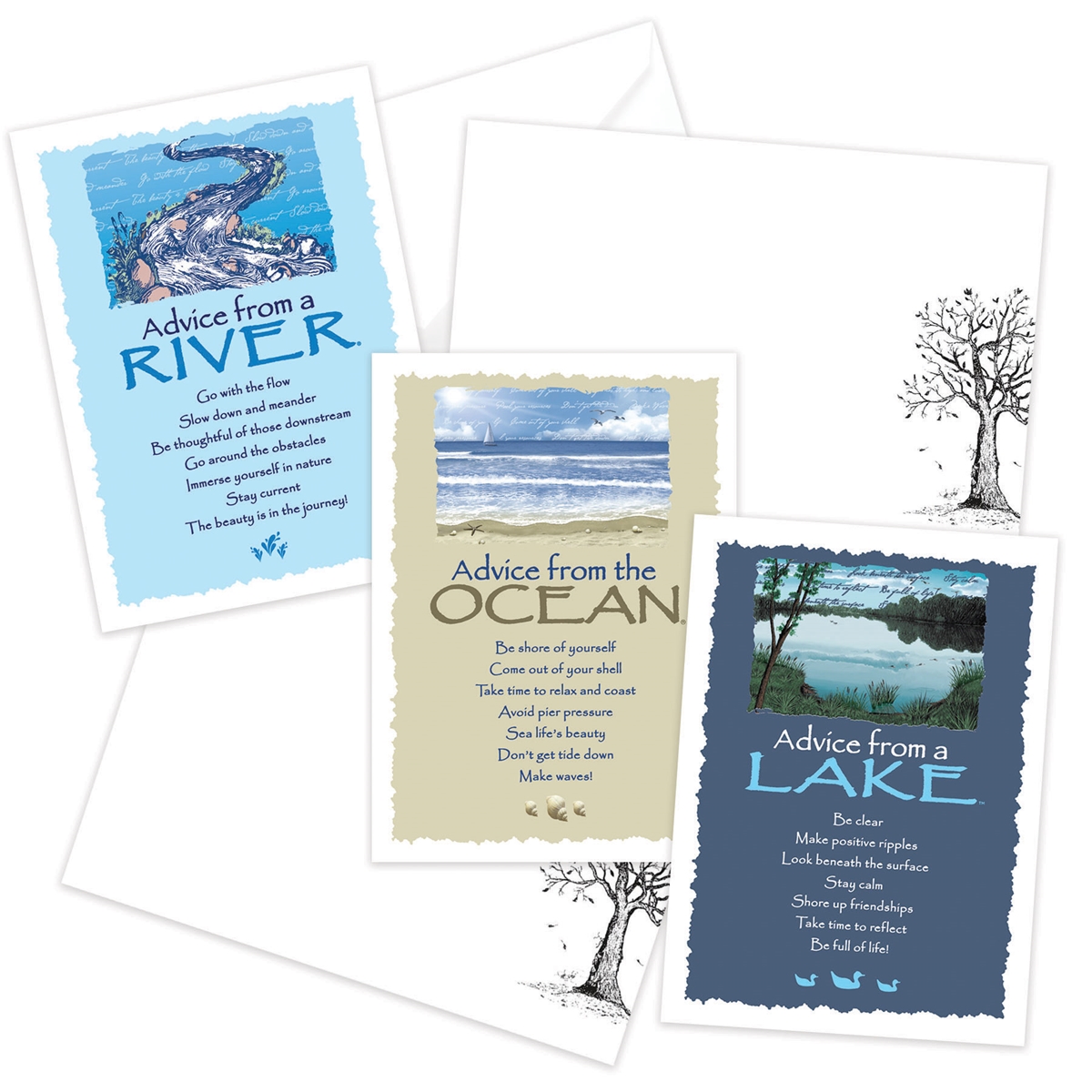 drag to zoom
Advice from the Lake, Ocean and River Greeting Cards
Nature gives us the wisdom to know what is important. Advice from Nature® greeting cards will inspire people to remind them of their truest self. Cards are printed on beautiful recycled linen paper with a full-color blank interior. Set includes 3 cards (1 card each design). Decorative envelope included. Cards measure 5"x7". Made in the USA.
For every Advice from Nature® greeting card set purchase, the National Wildlife Federation will plant a tree by partnering with schools, local government and nonprofit organizations. All trees will be planted in the United States and are native species that help protect and restore the wild places that nurture wildlife. A decal of appreciation will be included with your order for you to proudly display.
Advice from a LAKE™
Be clear
Make positive ripples
Look beneath the surface
Stay calm
Shore up friendships
Take time to reflect
Be full of life!
Advice from the OCEAN™
Be shore of yourself
Come out of your shell
Take time to relax and coast
Avoid peer pressure
Sea life's beauty
Don't get tide down
Make waves!
Advice from a RIVER™
Go with the flow
Slow down and meander
Be thoughtful of those downstream
Go around the obstacles
Immerse yourself in nature
Stay current
The beauty is in the journey!