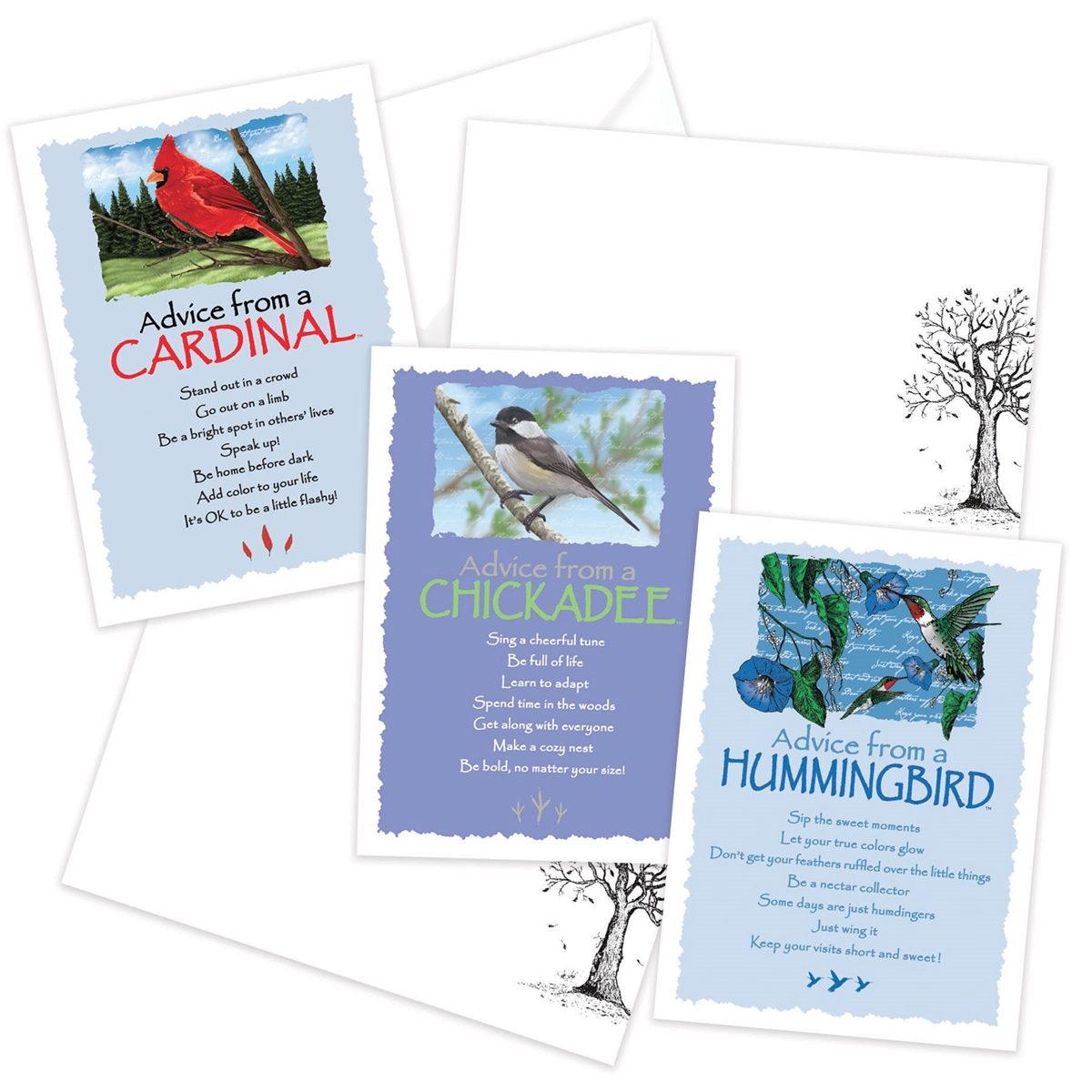 drag to zoom
Advice from the Cardinal, Chickadee and Hummingbird Greeting Cards
Nature gives us the wisdom to know what is important. Advice from Nature® greeting cards will inspire people to remind them of their truest self. Cards are printed on beautiful recycled linen paper with a full-color blank interior. Set includes 3 cards (1 card each design). Decorative envelope included. Cards measure 5"x7". Made in the USA.
For every Advice from Nature® greeting card set purchase, the National Wildlife Federation will plant a tree by partnering with schools, local government and nonprofit organizations. All trees will be planted in the United States and are native species that help protect and restore the wild places that nurture wildlife. A decal of appreciation will be included with your order for you to proudly display.
Advice from a CARDINAL™
Stand out in a crowd
Go out on a limb
Be a bright spot in others' lives
Speak up!
Be home before dark
Add color to your life
It's OK to be a little flashy!
Advice from a CHICKADEE™
Sing a cheerful tune
Be full of life
Learn to adapt
Spend time in the woods
Get along with everyone
Make a cozy nest
Be bold, no matter your size!
Advice from a HUMMINGBIRD™
Sip the sweet moments
Let your true colors glow
Don't get your feathers ruffled over the little things
Be a nectar collector
Some days are just humdingers
Just Wing it
Keep your visits short and sweet!