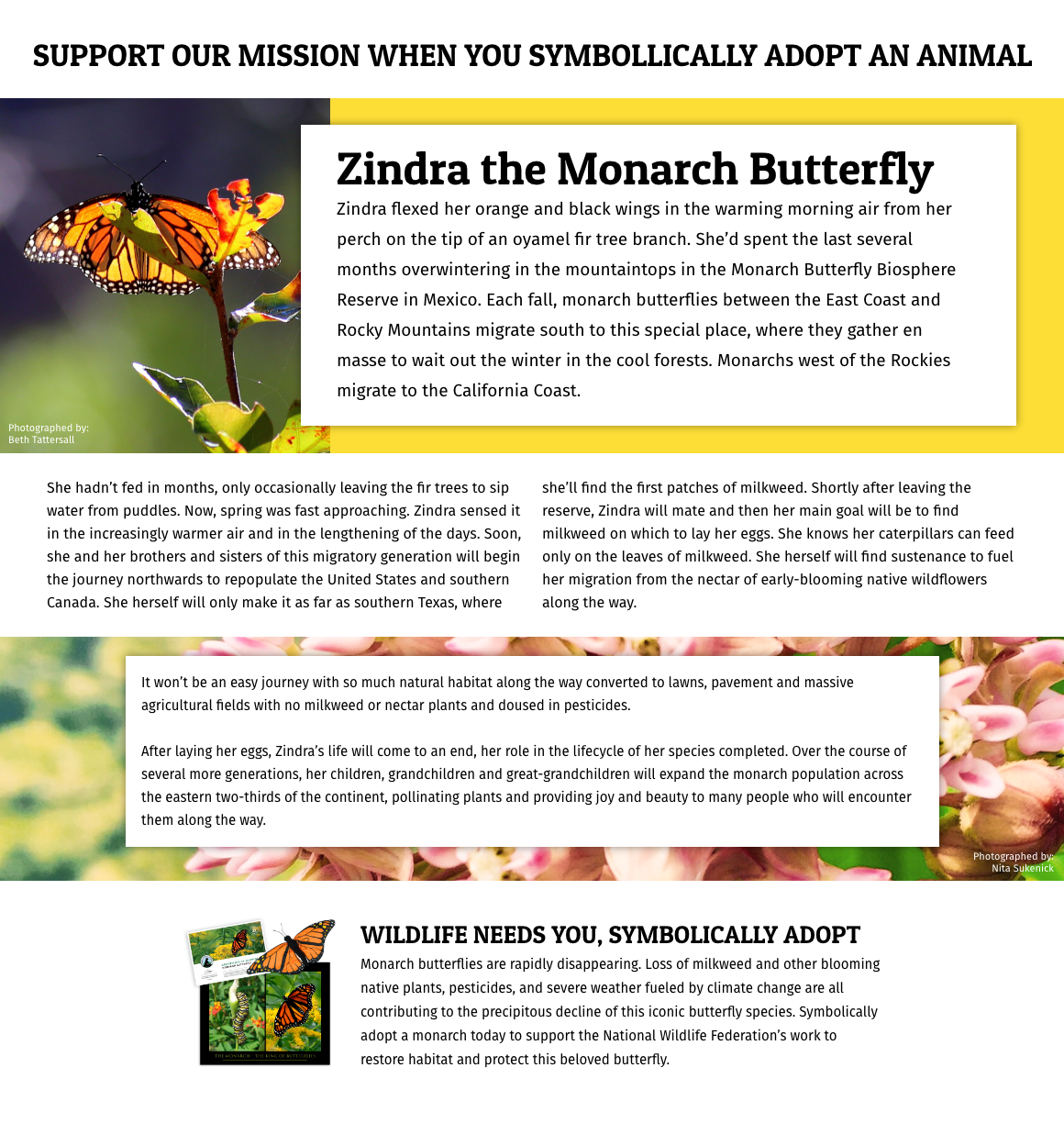 Adopt an Animal
All adoption orders placed after August 13, 2020 will ship the week of September 14, 2020.
The world is filled with an amazing diversity of wildlife. Some species are beautiful, others bizarre, and some are scary — but they all are important and deserve our protection. Unfortunately, many species are declining at a rapid pace due to human activity. Habitat destruction, climate change, pollution and illegal hunting are just some of the many threats to our fellow creatures. It's up to us to protect them and ensure that future generations will enjoy a world teeming with wildlife. National Wildlife Federation's Wildlife Adoption program lets you symbolically adopt your favorite species and at the same time support our important work protecting wildlife and connecting people to nature.
With every adoption kit donation, the National Wildlife Federation will plant one tree by partnering with schools, local government and nonprofit organizations. All trees from these donations will be planted in the United States and are native species that help protect and restore the wild places that nurture wildlife. A certificate of appreciation will be included with every symbolic adoption kit.