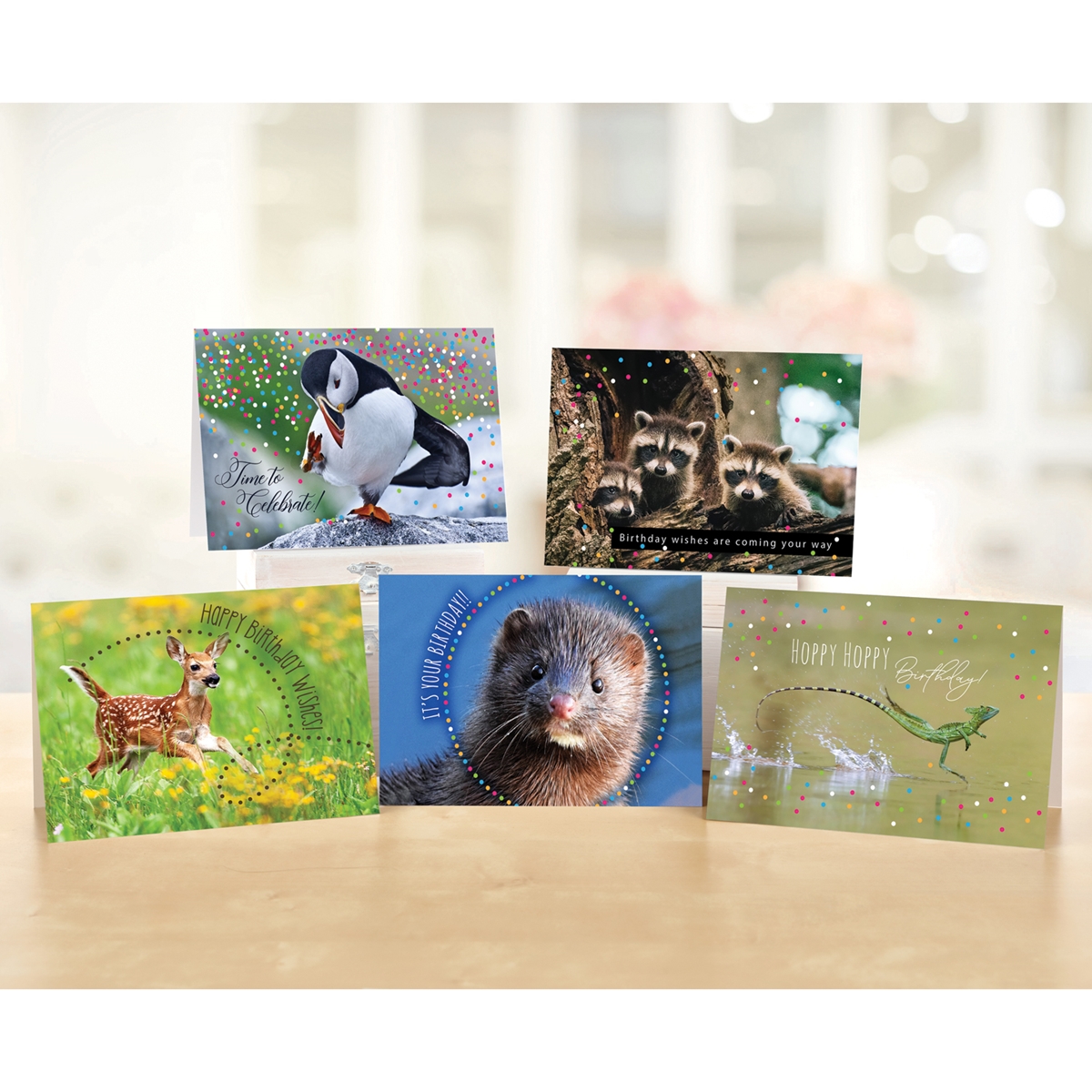 drag to zoom
Wild Wishes Birthday Assortment
Now you can go wild with birthday wishes when you have this fun and fabulous assortment on hand. This assorted card set prints with verses inside, as listed. Made in the USA of 100% recycled paper. Cards are versed on the inside in black ink.
Images are courtesy of the National Wildlife Photo Contest. Photo Credits: What Did I Step In by Vincent J. Cerrati; Baby Raccoons by Jessica Nelson; Whitetail Deer Fawn Running in Yellow Flowers by Mary Konchar; A Rare Mink by Ronald P. Manley; Green Basiliks by Bence Mate.
Your choice of two sizes
Mini Size: 5 1/2" x 4 1/8" (folded) - $21.99
Full Size: 8 1/4" x 5 3/8" (folded) - $26.99
4 each of 5 designs.
20 cards and envelopes.
Coordinating envelope seals are sold separately.
Card Verses:
Puffin: Wishing you the Coolest Birthday Ever!
Baby Raccoons: Peeking out to wish you a special day! Have a very Happy Birthday!
Whitetail Deer Fawn: May the coming year be full of smiles! Best wishes for a happy birthday!
Mink: Here's looking at you! Wishing you a great day!
Green Basiliks: May you be overcome with joy on your birthday!