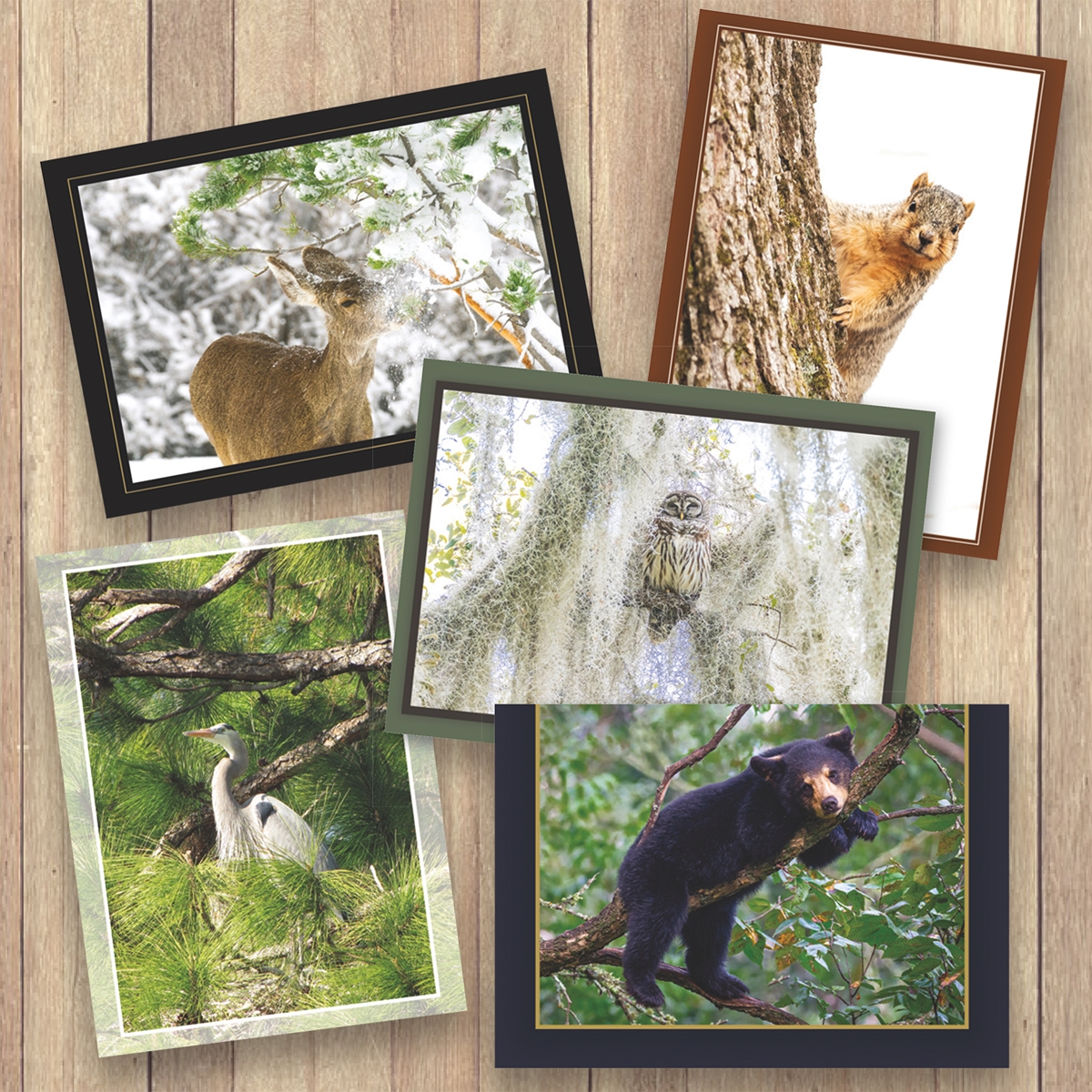 drag to zoom
2021 Trees for Wildlife Cards
This holiday season, give more than a holiday card. Give the gift of a tree by purchasing our Trees for Wildlife™ boxed card sets. Each card includes an inside message that states, "In celebration of the holidays and beyond, a tree is being planted in your honor." One tree is planted for each card in the pack. A 5-pack includes one each of five designs. A 10-pack includes two each of five designs. All images are from the National Wildlife Photo Contest. Made in the USA. Exclusive.
5-pack of cards $29.99
10-pack of cards $39.99.
Photo Credits: Travis Dieringer (Deer), Jennifer L. Maloney (Squirrel), Bob Quarles (Barred Owl), Carol Natoli (Heron), Priscilla G. Morris (Black Bear)
With the purchase of this item, NWF will plant a tree for each card purchased by partnering with schools, local government and nonprofit organizations. All trees from these sales will be planted in the United States and are native species that help protect and restore the wild places that nurture wildlife.