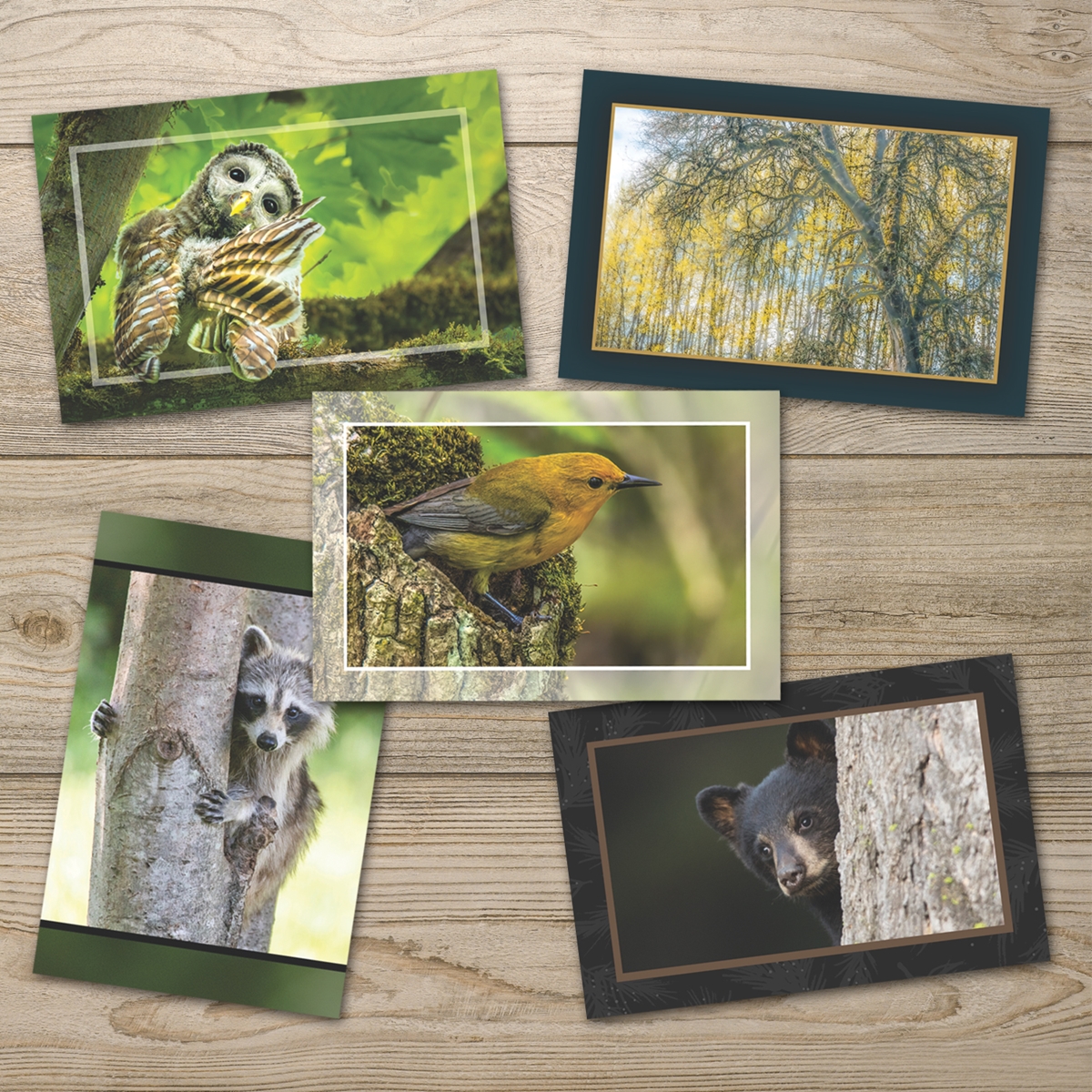 drag to zoom
Give the gift of a tree by purchasing our Trees for Wildlife™ boxed set. One tree is planted for each card in the pack. Inside each card reads "A tree has been planted in your honor."
Made in the USA of 100% recycled paper
Each pack includes 10 cards and envelopes. Pack includes 2 each of the five designs
Cards measure 8 1/2" x 5 3/8"
Made in the USA. Exclusive
All images are from the National Wildlife Federation Photo Contest. Photo Credits: Richard Houghton (Barred Owlet High in Moss Covered Trees), Stuart Sandler (Willamette White Oak), David G. Boyd (Prothonotary Warbler), Lisa O'Brien (Momma Raccoon), Bruce Becker (Black Bear Cub).
With the purchase of this item, NWF will plant a tree for each card purchased by partnering with schools, local government and nonprofit organizations. All trees from these sales will be planted in the United States and are native species that help protect and restore the wild places that nurture wildlife.