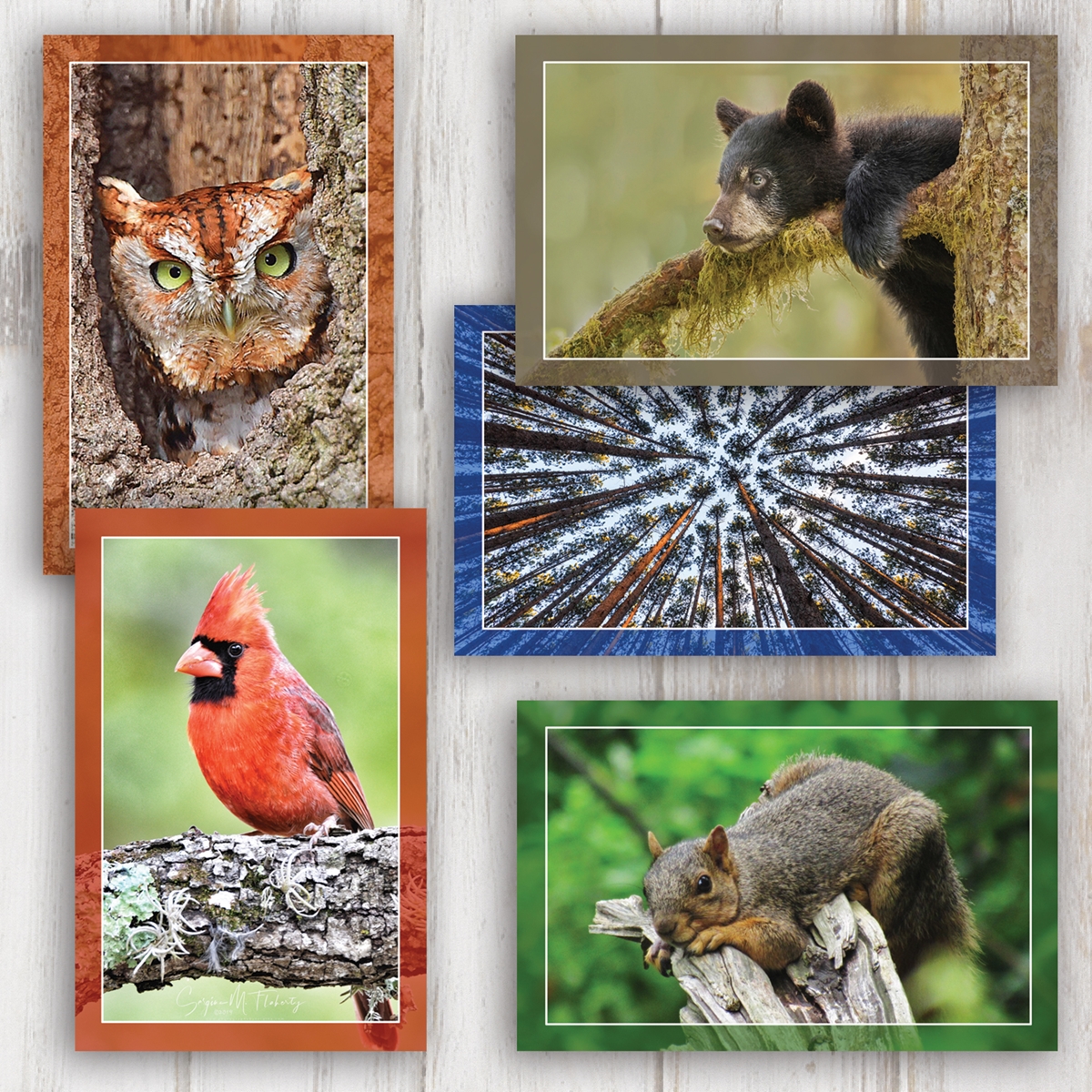 drag to zoom
Give the gift of a tree by purchasing our Trees for Wildlife™ boxed set. One tree is planted for each card in the pack.
Made in the USA of 100% recycled paper. Each pack includes 10 cards and envelopes. All images are from the National Wildlife Federation Photo Contest. Photo Credits: Sergina M. Flaherty (Northern Cardinal), Cathleen Lincks (Squirrel), Randy Streufert (Eastern Screech Owl), Cari Povenz (Looking Up),Jenny Loren (Black Bear Cub)
Card size: 8 1/4" x 5 3/8" (folded)
2 each of 5 designs; 10 cards and envelopes.
Cards are blank on the inside right. Inside left verse reads "A tree has been planted in your honor."
Coordinating envelope seals are sold separately.