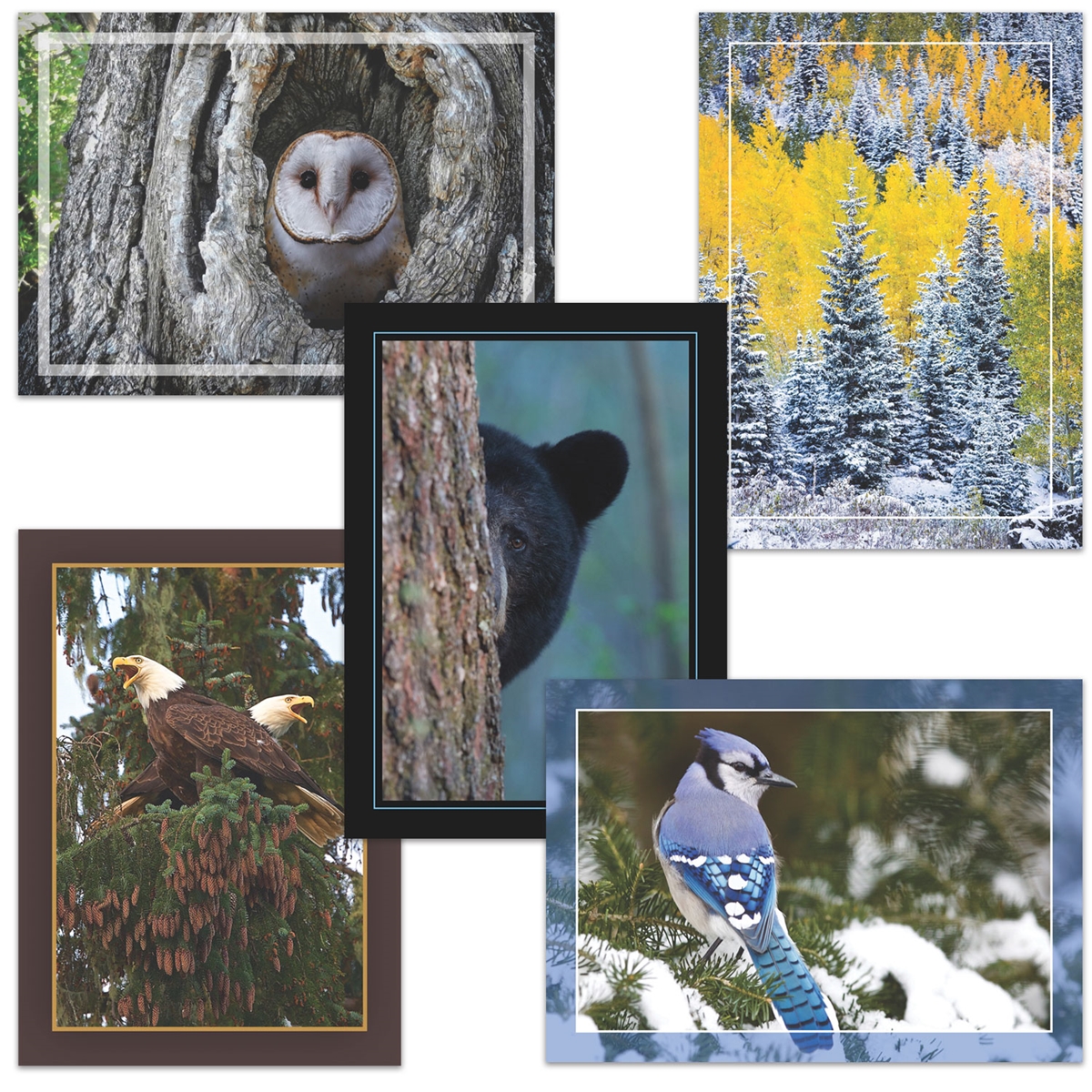 drag to zoom
Trees for Wildlife Card Assortment
This holiday season, give more than a holiday card. Give the gift of a tree by purchasing our Trees for Wildlife™ boxed card sets. Each card includes an inside message that states, "In celebration of the holidays and beyond, a tree is being planted in your honor." One tree is planted for each card in the pack. A 5-pack includes one each of five designs. A 10-pack includes two each of five designs. All images are from the National Wildlife Photo Contest. Made in the USA. Exclusive.
5-pack of cards $29.99
10-pack of cards $39.99.
Photo Credits: Chuck Heiting (Eagle Pair), Sandy D. Scott (Barn Owl in Tree), Chuck Heiting (Blue Jay in Pine), Dave Shaffer (Black Bear Peeking), Erwin Turner (Aspen's Autumn Snow)