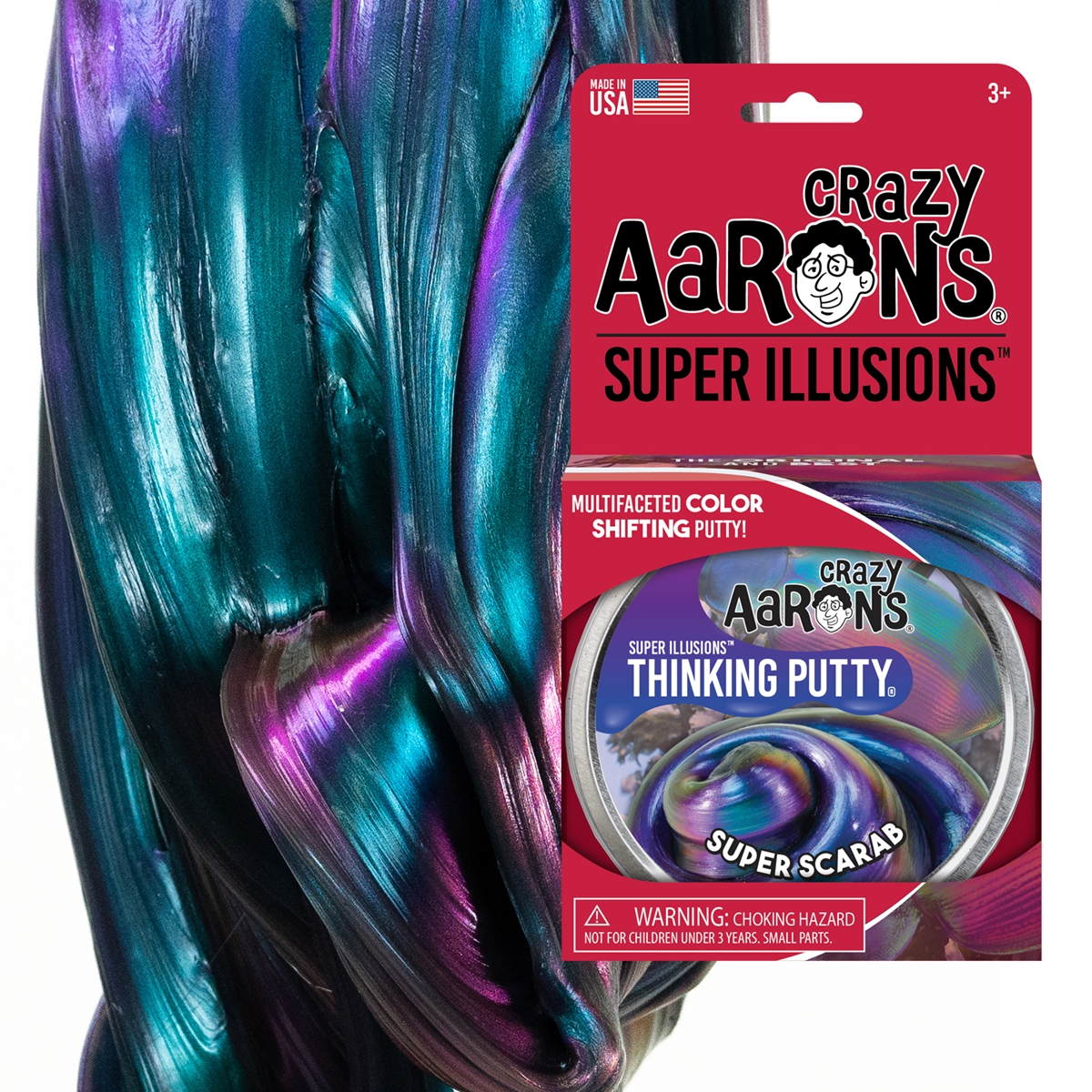 drag to zoom
Super Scarab Thinking Putty
The ancient Egyptians were amazed by the scarab beetle. Its beautiful, color-shifting exoskeleton — which mirrors light in tones of purple, blue, red, and copper — appeared magical and beyond the powers of man. Often used in Egyptian art and religion, the scarab symbolized the restoration of life and was used for amulets, talismans, and jewelry. Super Scarab Thinking Putty® is a modern interpretation of this colorful icon that's sure to leave you as spellbound as its namesake.
Genuine Crazy Aaron's Thinking Putty® is safe, nontoxic, won't dry out, and won't leave a sticky or slippery residue on your fingers. Stretchable, sculptable, bounceable and fun for kids and adults alike. Great for stress relief, mindfulness, and good old-fashioned fun.
4" tin includes 3.2 oz putty
Never dries out
Made in the USA with the help of exceptional individuals challenged with disabilities.
WARNING: CHOKING HAZARD NOT FOR CHILDREN UNDER 3 YEARS. SMALL PARTS. Product may contain colorants that can stain. Putty may stick to clothing, hair, and fabric. Do not eat. Do not use as earplugs. Non-toxic.