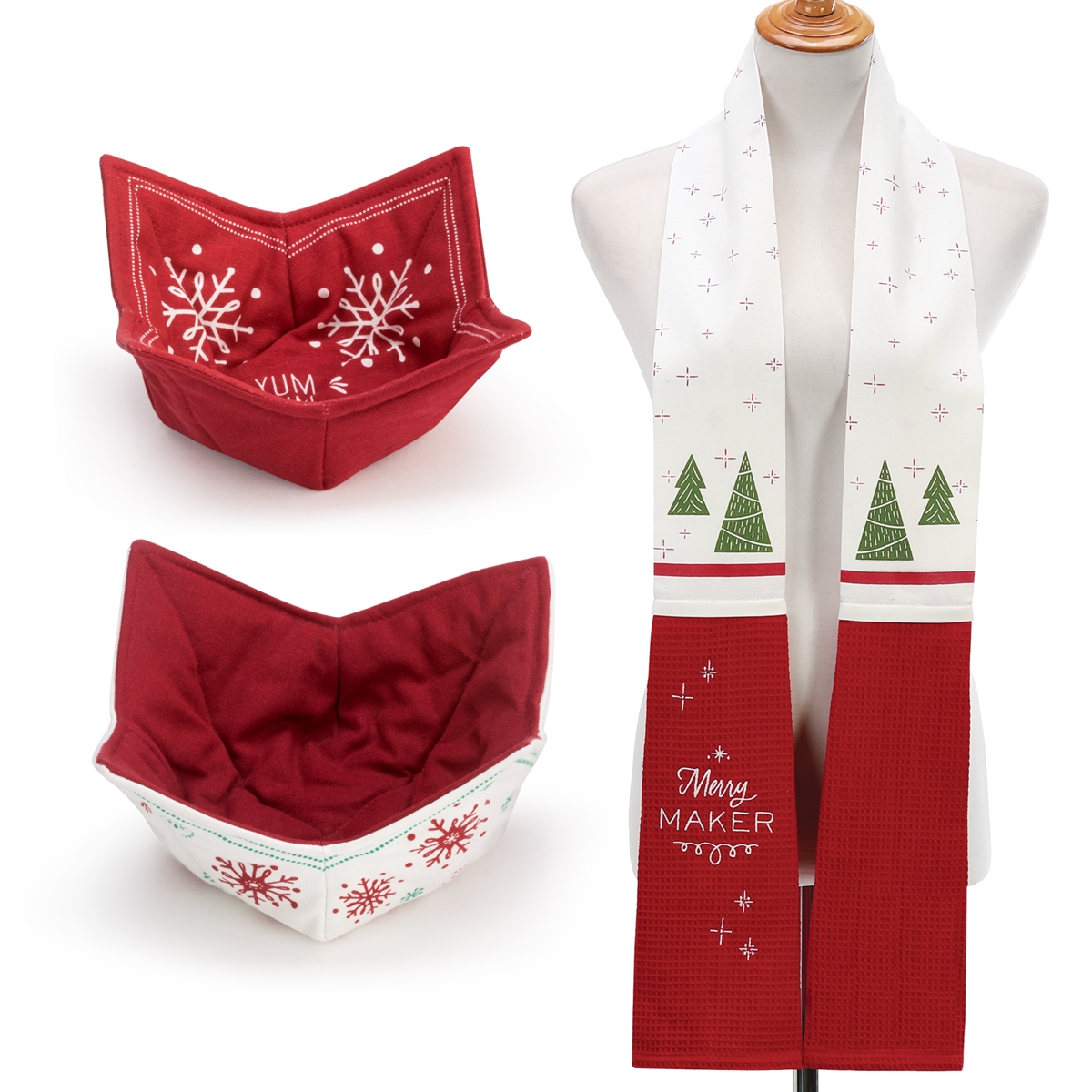 drag to zoom
Snowflake Towel Boa and Bowl Holder Set
A kitchen boa and fabric bowl holders are clever tools perfect for any kitchen - and aren't they cute?
The boa drapes comfortably around the neck, offering a towel at all times while baking delicious treats for loved ones. The 100% cotton scarf is made with super absorbent and wrinkle-resistant waffle knit fabric.
The red and white fabric bowl holders will protect your hands from hot or cold! They are designed to be in the microwave during cooking to protect your hands when removing your bowl from the microwave or use with ice cream to keep your hands from being cold. Bowls are made of cotton and linen.
The kitchen boa and bowl holders are machine washable. Kitchen boa: 4"w x 69"l; small bowl: 6 1/2" x 6 1/2"; Large bowl: 8" x 8".