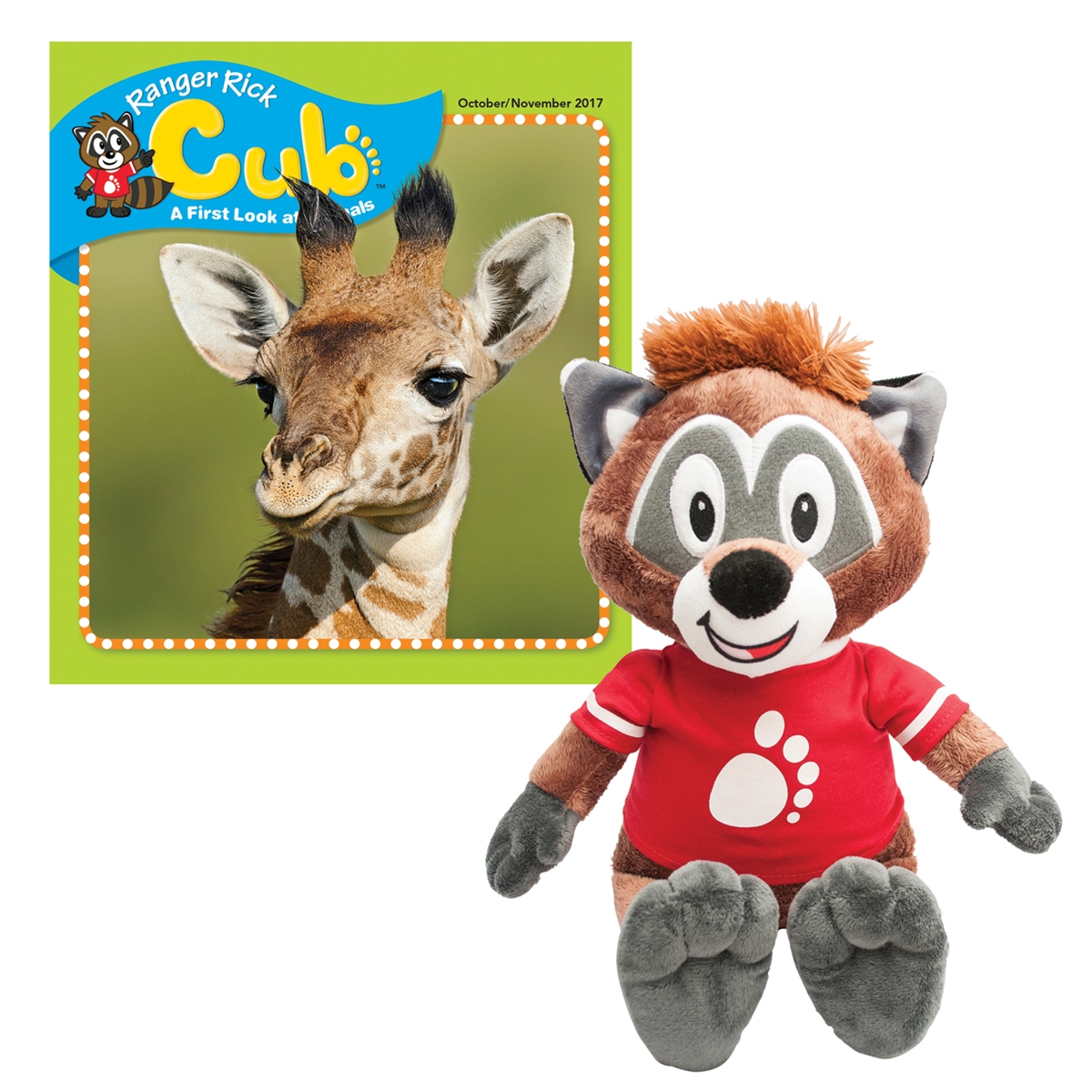 drag to zoom
Ranger Rick Cubby Plush & Cub Magazine
This collection includes Ranger Rick® Cubby plush and Cub Magazine.

Cub Magazine will introduce toddlers to the world of animals. Featuring age-appropriate stories and fun activities that build pre-reading skills. Toddler-friendly pages that fit little hands, on tough paper and bound safely without staples.
Cub Magazine features:
One year (6 issues)
First issue will arrive in 4-6 weeks.
Ages 0-4.