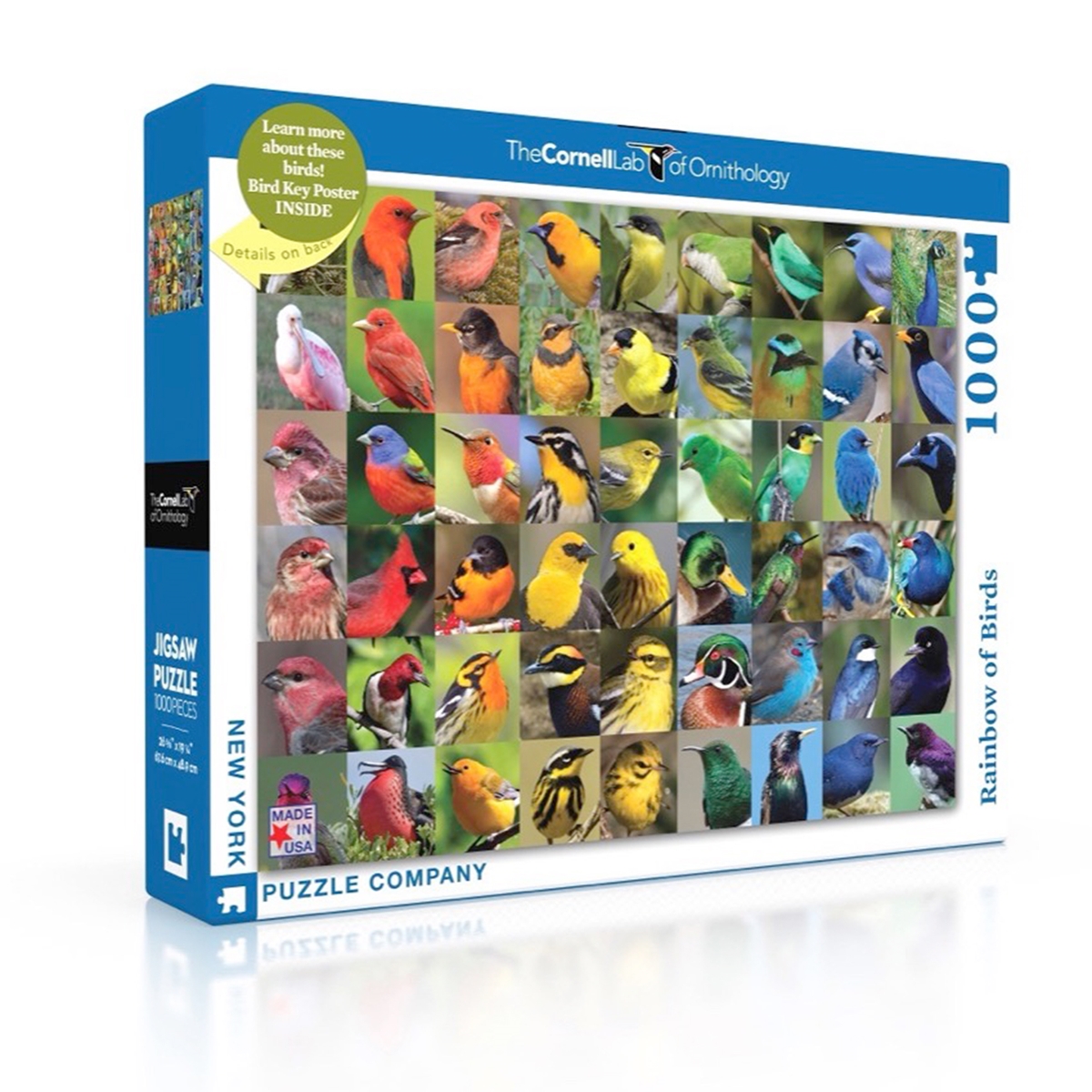 drag to zoom
This 1000 piece puzzle features a rainbow of birds from all over the world. The colorful ornithological collection is accompanied by a poster sized bird key which gives you the bird's common name and Latin name. This puzzle is not only educational but a beautifully decorative frameable piece.
Bird Illustration from the Cornell Lab of Ornithology
1000 Piece Jigsaw Puzzle
Finished Puzzle Size: 26.625" x 19.25"
Linen Style Finish to reduce glare
Recommended Age: 13+ Years
Made in the USA.