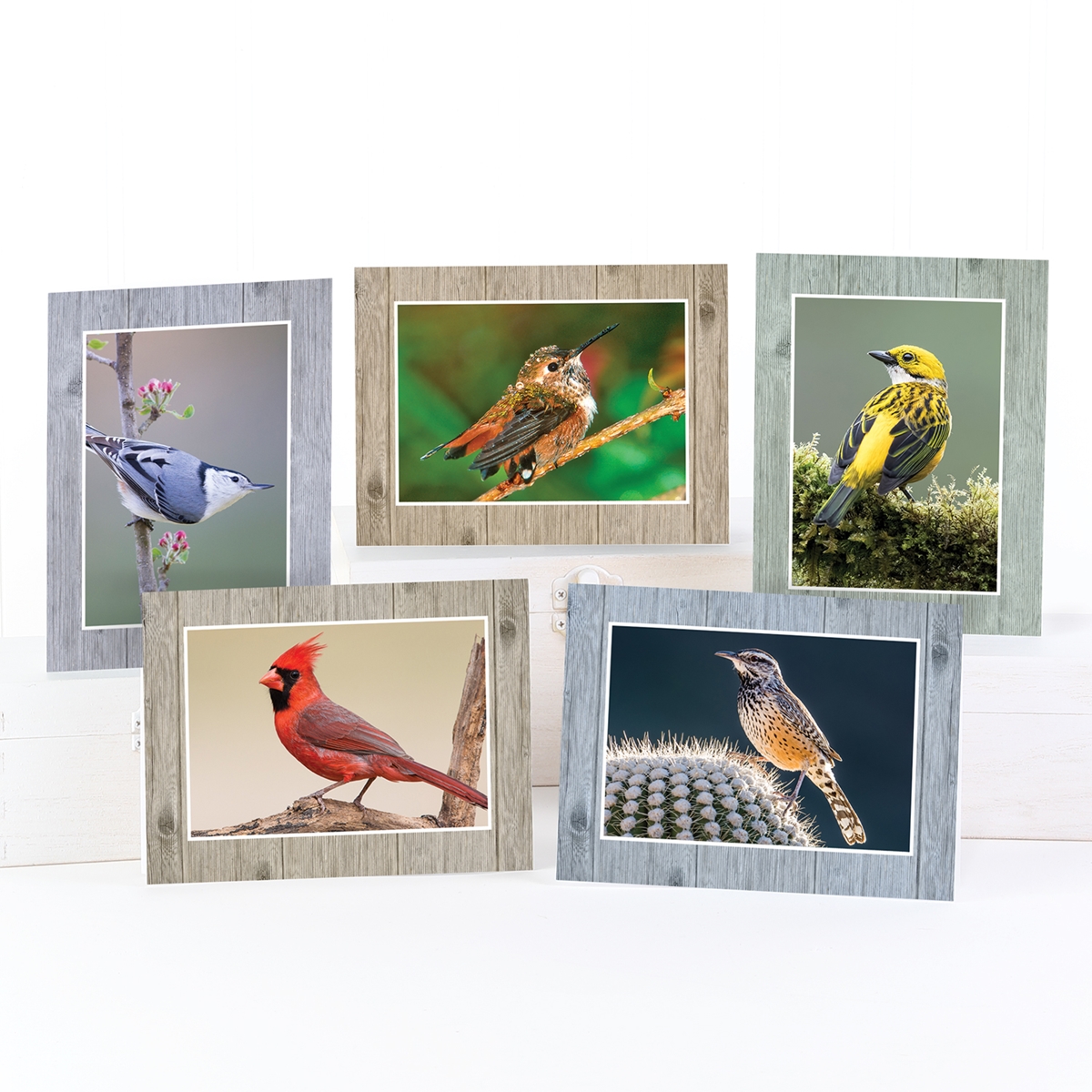 drag to zoom
Pretty Bird Note Card Assortment
Colorful birds are showcased in vivid nature settings on these unique note cards. Made in the USA of 100% recycled paper. Cards are blank on the inside. Exclusive.
Images are courtesy of the National Wildlife Photo Contest. Photo Credits: Nuthatch by Sandra M. Rothenberg; Allen's Hummingbird by Eleanor Briccetti; Silver Throated Tanager by Judylynn L. Malloch; Northern Cardinal by Richard Goluch; Cactus Wren Beauty by Morris Finkelstein
Your choice of two sizes
Mini Size: 5 1/2" x 4 1/8" (folded) - $21.99
Full Size: 8 1/4" x 5 3/8" (folded) - $26.99
4 each of 5 designs.
20 cards and envelopes.
Cards are blank inside.
Coordinating Pretty Bird envelope seals are sold separately.