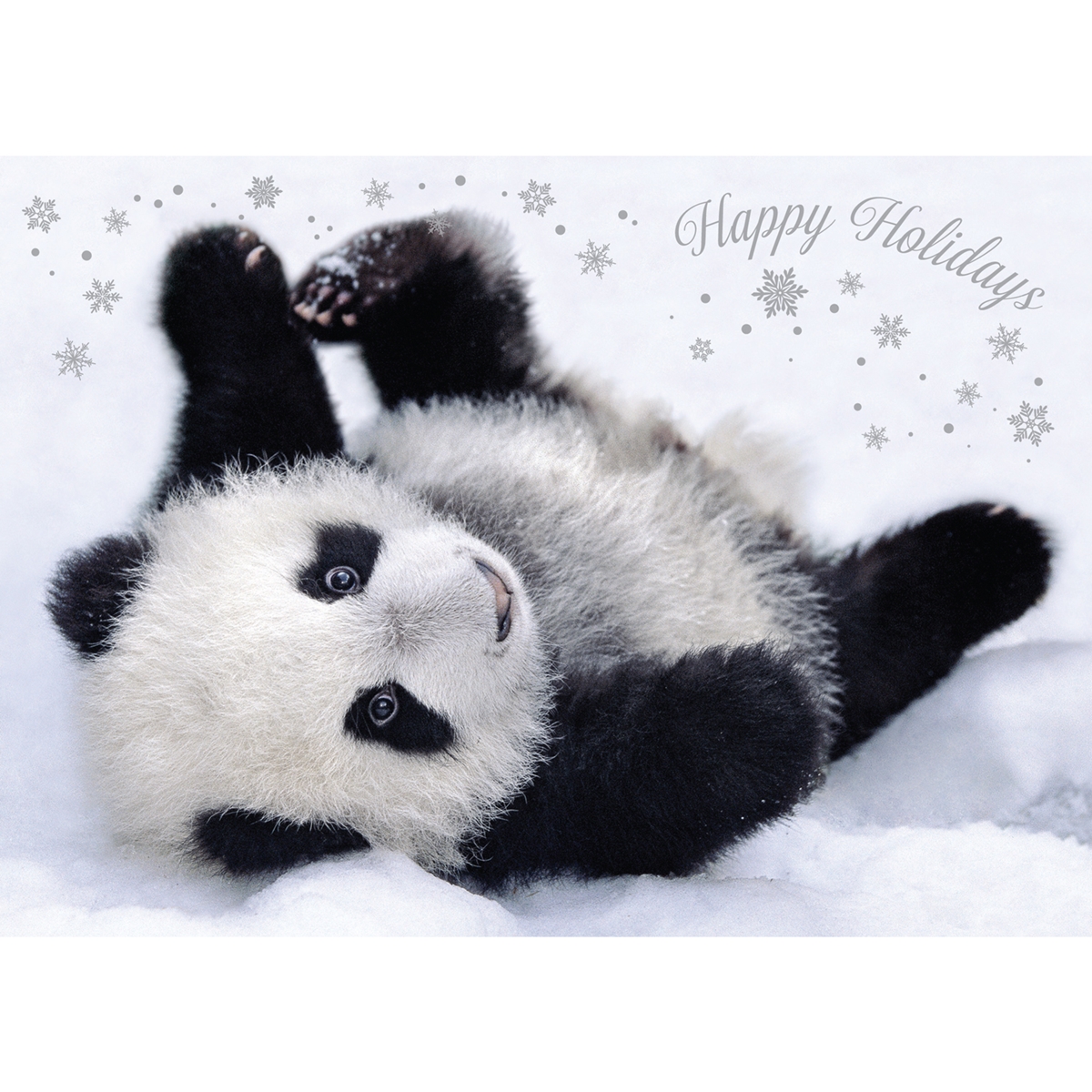 drag to zoom
This is one holiday card that will definitely have a spot on your friend's and families' mantles! Cute and captivating, this playful Giant Panda cub politely poses for Team Husar's camera. Silver foil accents add a touch of sparkle. Made in the USA. Exclusive.
Verse:
May your holidays be merry and the new year bring you every happiness!
Features:
Sold in boxes of 18 cards and 18 envelopes
7 7/8'' x 5 5/8" folded
Recycled white envelope with silver foil lining
Personalize your cards - just $9.00 for the first box and $2.50 for each additional box of the same design and imprint.