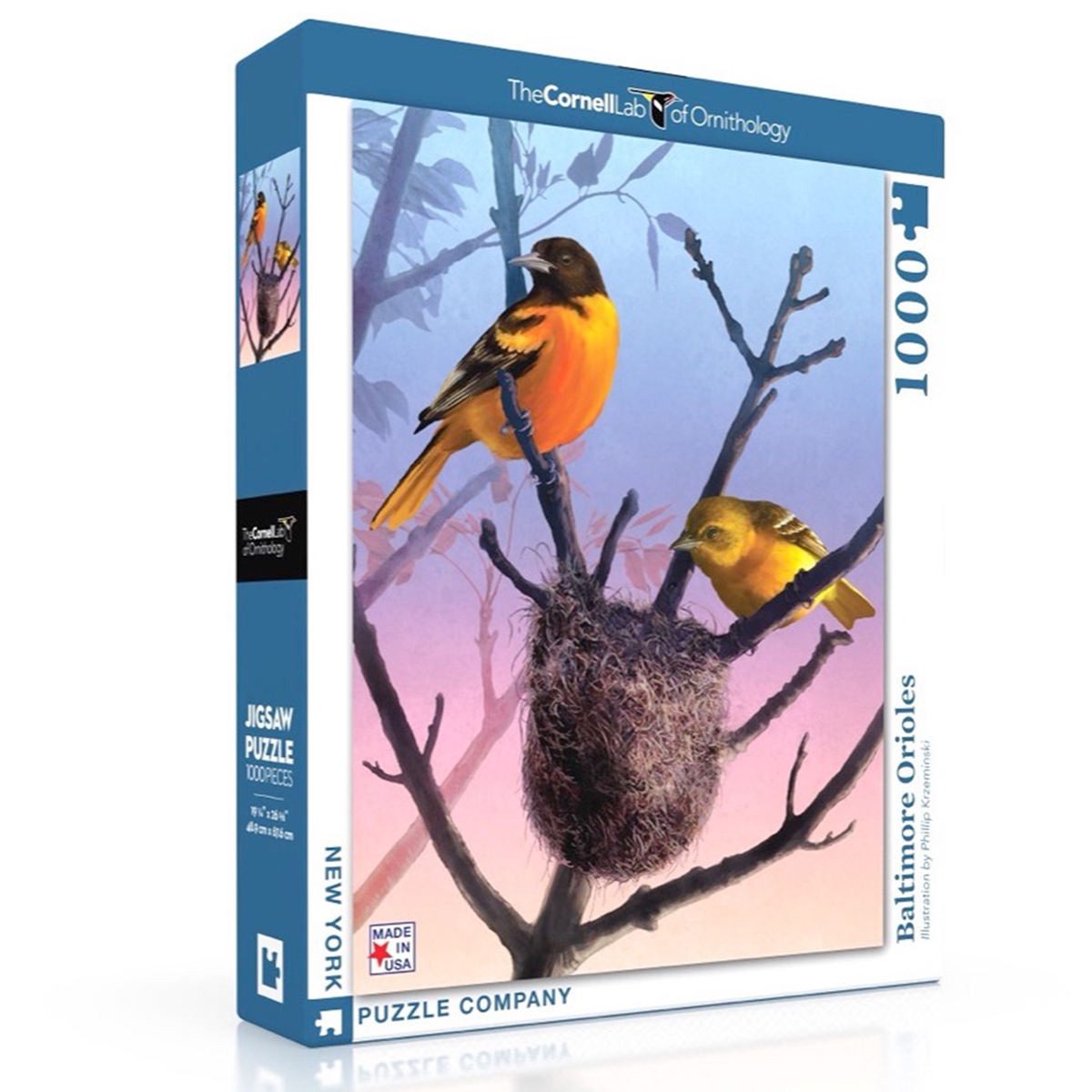 drag to zoom
The rich, whistling song of the Baltimore Oriole, echoing from treetops near homes and parks, is a sweet herald of spring. Look way up to find these singers: the male's brilliant orange plumage blazes from high branches like a torch. Nearby, you might spot the female weaving her remarkable hanging nest from slender fibers. Fond of fruit and nectar as well as insects, Baltimore Orioles are easily lured to backyard feeders with cut oranges or a bowl of grape jelly. In late summer, they fly back to Central and South America where they spend the winter.
Bird Illustration from the Cornell Lab of Ornithology
1000 Piece Jigsaw Puzzle
Finished Puzzle Size: 19.25" x 26.625"
Linen Style Finish to reduce glare
Recommended Age: 13+ Years
Made in the USA.