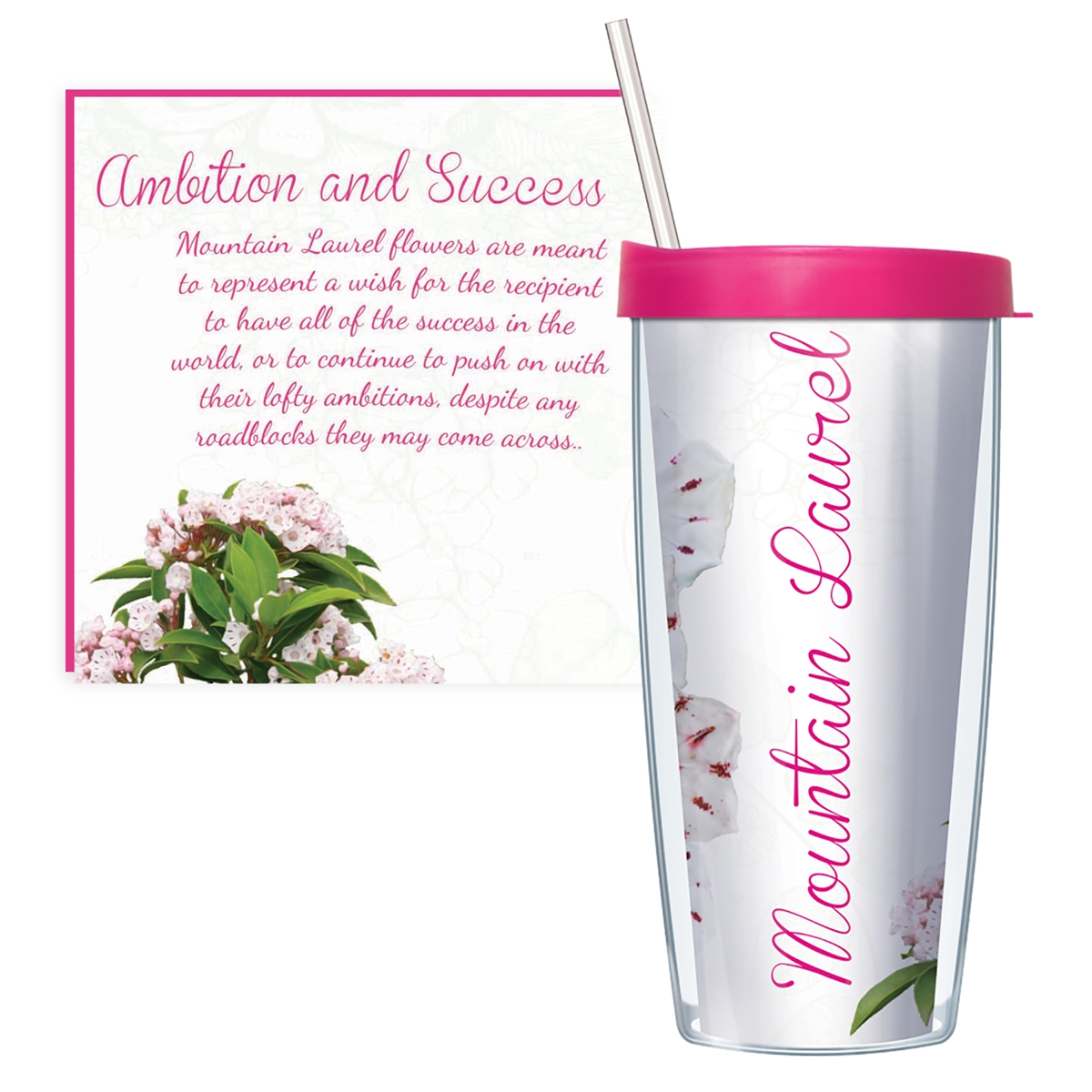 drag to zoom
Mountain Laurel Travel Tumbler
Durable and designed to last a lifetime, this thermal tumbler will keep your drinks hot or cold. The tumbler showcases an artistic image of the Mountain Laurel, along with its description and symbolism. The tumbler comes with a pink, spill-proof lid and clear straw, making it perfect for use in the car, boat, patio or kitchen. Tumbler measures 6 1/2"h and holds 15 ounces. Dishwasher and microwave safe. Made in the USA.

Wording on back of tumbler:
Ambition and Success; Mountain Laurel flowers are meant to represent a wish for the recipient to have all of the success in the world, or to continue to push on with their lofty ambitions, despite any roadblocks they may come across.