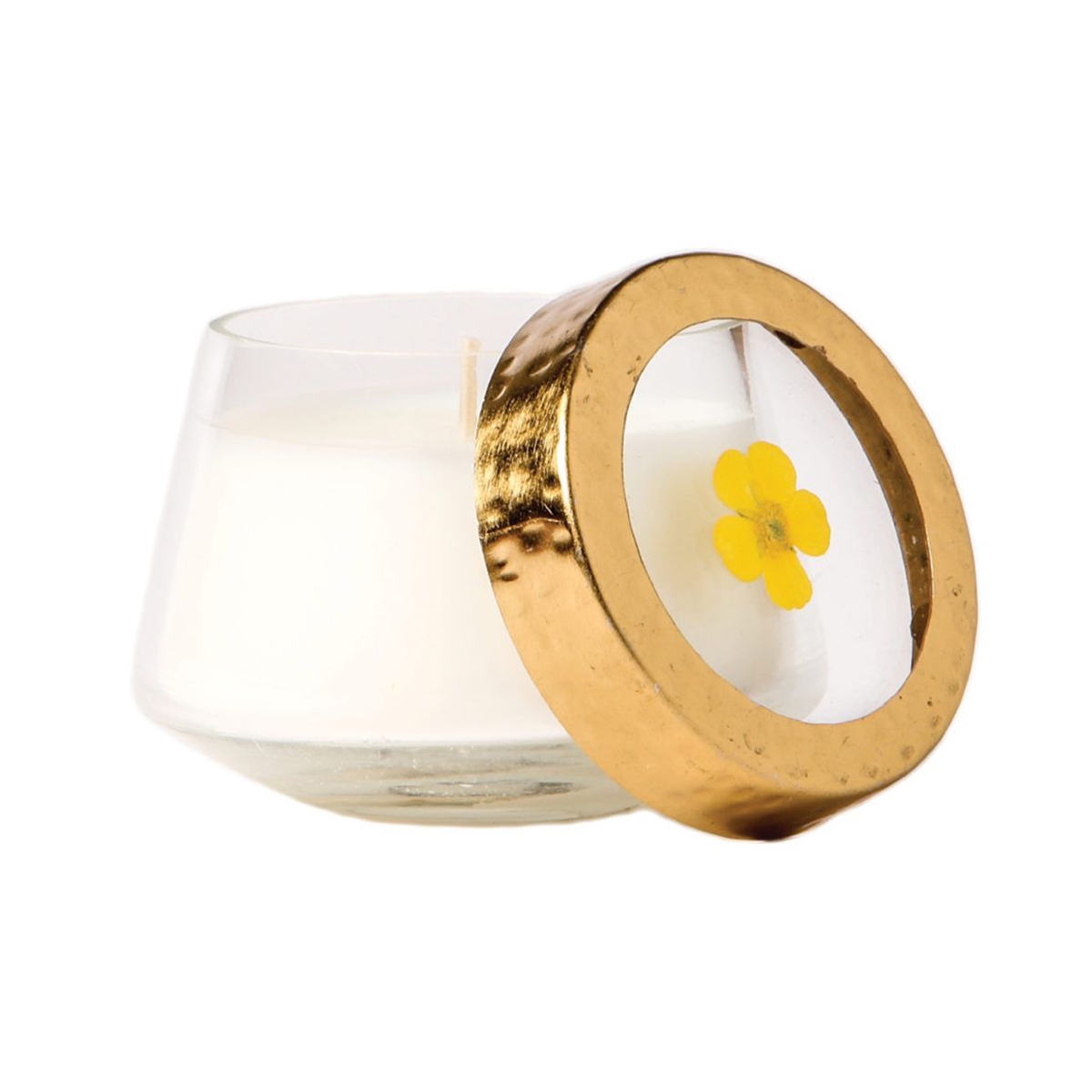 drag to zoom
Lemon Blossom and Lychee Botanical Candle
Bring the beauty of flowers inside with this lovely scented candle. Each candle is lovingly poured by hand into a glass vessel. The lid features a pressed flower displayed between panes of glass. Made in the USA.
Candle measures 2 1/2"h x 2 3/4"d.
Fragrance notes include: Dewy Grass, Grapefruit, Lemon, Lemongrass, Lily of the Valley, Lychee, Peach Blossom, Rose.