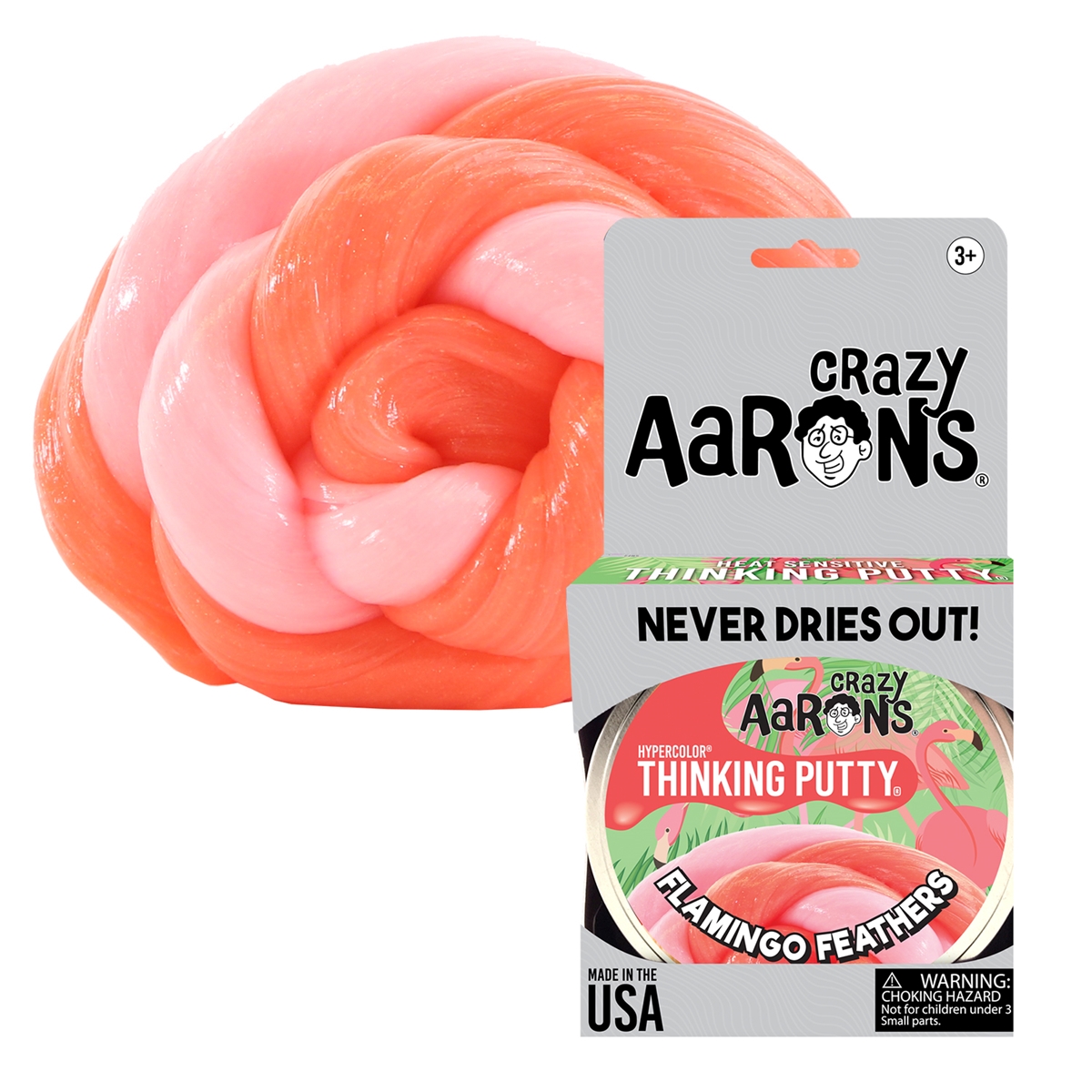 drag to zoom
Flamingo Feathers Thinking Putty
Change is good! One of the most striking birds in the animal kingdom, flamingos are actually born a dull gray. Their feathers bloom in shades of pink and orange thanks to carotenoids in their diet. Find your true colors with Flamingo Feathers Thinking Putty®. It transforms from bright coral to tropical pink with just the heat of your hands.
Genuine Crazy Aaron's Thinking Putty® is safe, nontoxic, won't dry out, and won't leave a sticky or slippery residue on your fingers. Stretchable, sculptable, bounceable and fun for kids and adults alike. Great for stress relief, mindfulness, and good old-fashioned fun.
4" tin includes 3.2 oz putty
Never dries out
Made in the USA with the help of exceptional individuals challenged with disabilities.
WARNING: CHOKING HAZARD NOT FOR CHILDREN UNDER 3 YEARS. SMALL PARTS. Product may contain colorants that can stain. Putty may stick to clothing, hair, and fabric. Do not eat. Do not use as earplugs. Non-toxic.