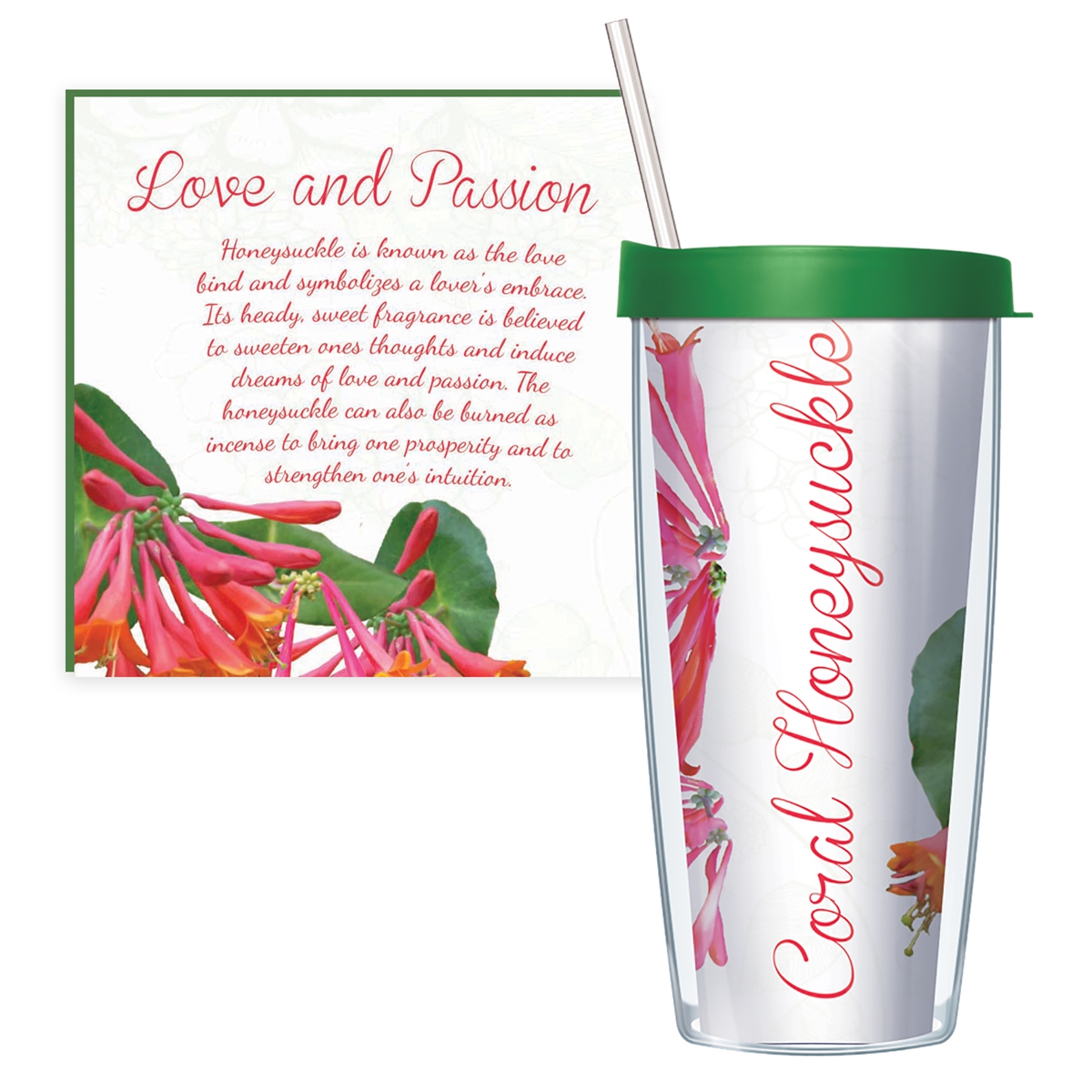 drag to zoom
Coral Honeysuckle Travel Tumbler
Durable and designed to last a lifetime, this thermal tumbler will keep your drinks hot or cold. The tumbler showcases an artistic image of the Honeysuckle Flower, along with its description and symbolism. The tumbler comes with a green, spill-proof lid and clear straw, making it perfect for use in the car, boat, patio or kitchen. Tumbler measures 6 1/2"h and holds 15 ounces. Dishwasher and microwave safe. Made in the USA.

Wording on back of tumbler:
Love and Passion; Honeysuckle is known as the love bind and symbolizes a lover's embrace. Its heady, sweet fragrance is believed to sweeten ones thoughts and induce dreams of love and passion. The honeysuckle can also be burned as incense to bring one prosperity and to strengthen one's intuition.