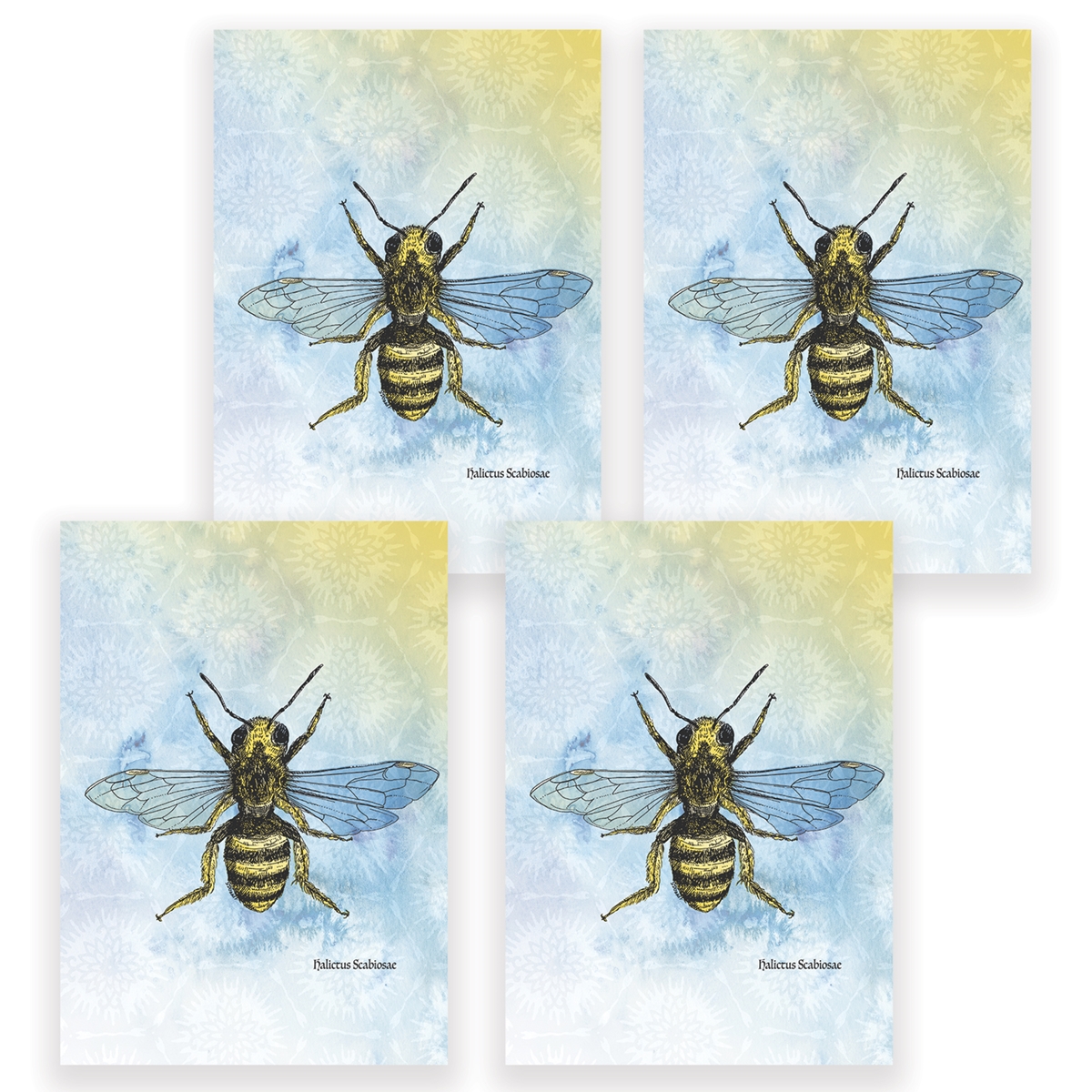 drag to zoom
Bee Card - Set of 4 Cards
All greeting cards are blank inside and come with envelopes. Cards measure 5"x7".
Suzanne Gaadt's colorful designs combine a positive message with unique artwork. Each item is proudly produced in the USA using sustainable practices, including FSC-certified recycled paper, soy-based inks, and low-emission, alternative energy sources.
Honeybee, halictus scabiosae: The Great Banded Furrow-Bee or Sweat Bee feeds on the nectar and pollen of various flowers, especially asters. It is small with a short tongue and lives in ground nest colonies. It hibernates in winter.