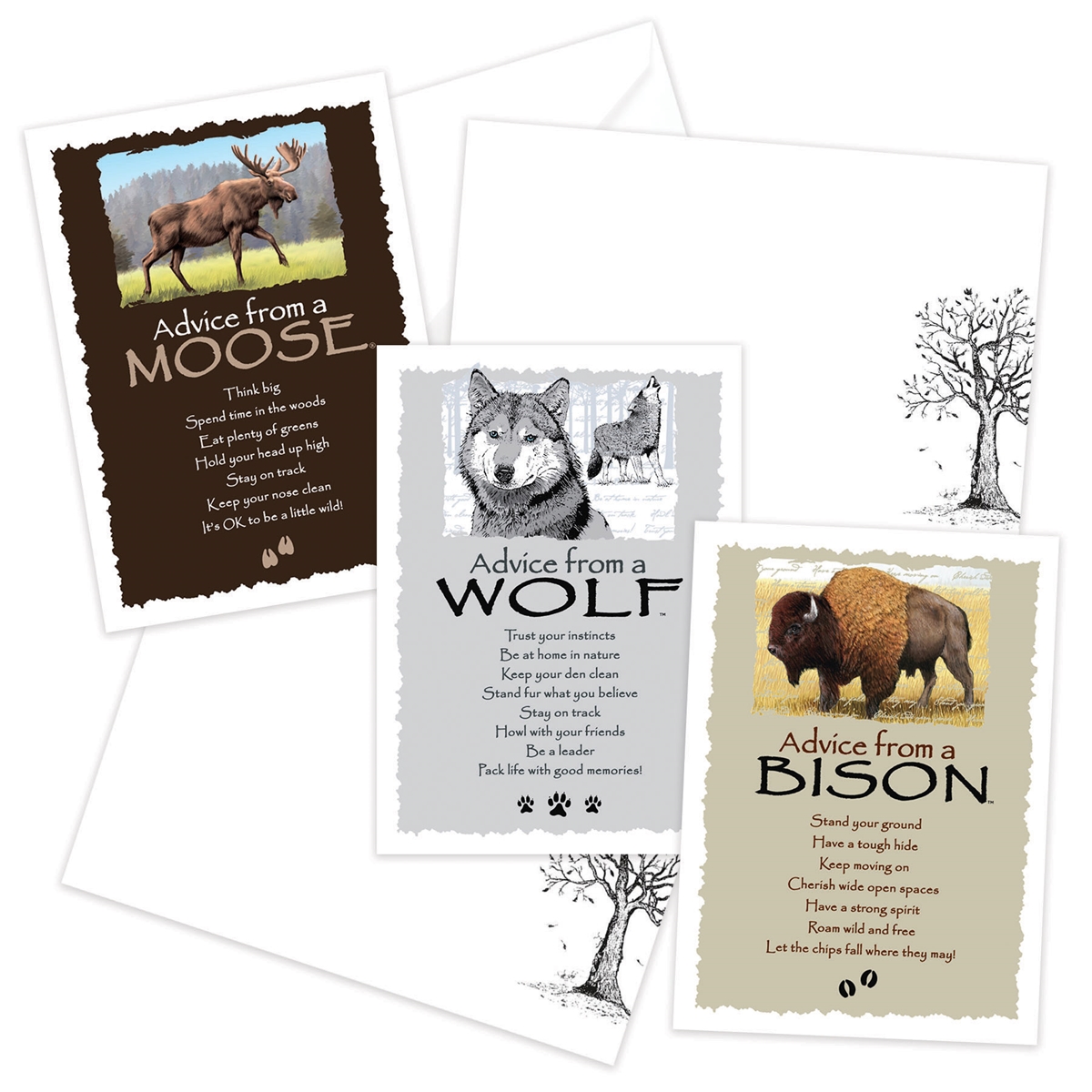 drag to zoom
Advice from the Bison, Moose and Wolf Greeting Cards
Nature gives us the wisdom to know what is important. Advice from Nature® greeting cards will inspire people to remind them of their truest self. Cards are printed on beautiful recycled linen paper with a full-color blank interior. Set includes 3 cards (1 card each design). Decorative envelope included. Cards measure 5"x7". Made in the USA.
For every Advice from Nature® greeting card set purchase, the National Wildlife Federation will plant a tree by partnering with schools, local government and nonprofit organizations. All trees will be planted in the United States and are native species that help protect and restore the wild places that nurture wildlife. A decal of appreciation will be included with your order for you to proudly display.

Advice from a BISON™
Stand your ground
Have a tough hide
Keep moving on
Cherish wide open spaces
Have a strong spirit
Roam wild and free
Let the chips fall where they may!

Advice from a MOOSE™
Think big
Spend time in the woods
Eat plenty of greens
Hold your head up high
Stay on track
Keep your nose clean
It's OK to be a little wild!

Advice from a WOLF™
Trust your instincts
Be at home with nature
Keep your den clean
Stand fur what you believe
Stay on track
Howl with your friends
Be a leader
Pack life with good memories!